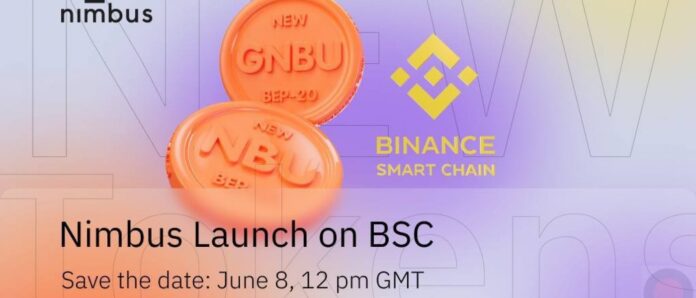 In pursuit of scaling up transactions, at the same time decreasing gas fees, Nimbus is moving to phase 2 of its roadmap and announces the transition to the Binance Smart Chain network. This integration also implies the launch of BEP20 NBU and GNBU tokens, which will take place on June 8th at 12:00 PM GMT.
With the deployment of BSC, Nimbus users and liquidity providers will no longer need to worry about high transaction costs. Over the last few months, the Ethereum network gas prices have been skyrocketing due to high market volatility, whereas transactions on Binance Smart Chain remained around $0.2–0.3.
One more reason behind the BSC integration is the willingness to expand. Binance Smart Chain is highly popular in the Asian region, especially in China. In this context, Nimbus expects to increase its community and visibility. Finally, it will become easier for Nimbus tokens to get listed on Binance.
For those who plan to participate in the token sale, it is worth mentioning that last time NBU and GNBU sky-rocketed 3X within the first days after launch. Considering the fact that Nimbus boasts 50,000 active users and has a fully functioning platform with 10+ revenue channels, this time things could go even better.
About Nimbus Platform
Nimbus is a DAO-governed ecosystem of dApps that offers 16 earning strategies for users boosted by multiple layers of risk-management and based on IPO participation, Lending, Crypto Arbitrage-Trading. All users need to do is to pick the preferred pool, earning strategies, or even cryptocurrency. In other words, there are plenty of opportunities to enjoy. With 50,000 active users, Nimbus is a fast-growing alternative product that provides high rewards in regions that seem to be growing faster than ever before.
Don't forget: Token sale will take place on June 8th at 12:00 PM.
For details on the BSC integration: Click Here
To learn more about Nimbus, visit their website or follow them on Telegram, YouTube, Twitter, and Medium