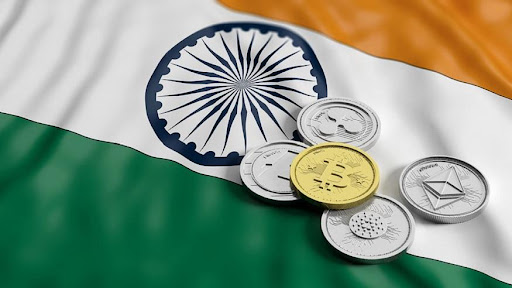 After all the incidents that happened in the crypto ecosystem in 2022, the market is going for a correction where the best cryptocurrencies with a promising future are only valued.

It is possible to get filthy rich by investing in cryptocurrency — but it is also very possible that you lose all of your money. Investing in crypto assets is risky, but can be a good investment if you do it properly and as part of a diversified portfolio.

Is crypto a good long-term investment?
Many cryptocurrencies such as Bitcoin and Ethereum are launched with lofty objectives, which may be achieved over long time horizons. While the success of any cryptocurrency project is not assured, early investors in a crypto project that reaches its goals can be richly rewarded over the long term.
For any cryptocurrency project, however, achieving widespread adoption is necessary to be considered a long-term success.

Should you invest in cryptocurrency?
Owning some cryptocurrency can increase your portfolio's diversification since cryptocurrencies such as Bitcoin have historically shown few price correlations with the U.S. stock market. If you believe that cryptocurrency usage will become increasingly widespread over time, then it probably makes sense for you to buy some crypto directly as part of a diversified portfolio. For every cryptocurrency that you invest in, be sure to have an investment thesis as to why that currency will stand the test of time. If you do your research and learn as much as possible about how to invest in cryptocurrency, you should be able to manage the investment risk as part of your overall portfolio

Here is the list of some most promising new cryptocurrencies to invest in India:

1. VITA INU TOKEN ($VINU): Vita Inu (VINU) is the governance token of the VINU Ecosystem and is native to the Vite DAG chain. VINU is the world's first fast, feeless (and cheeky) dog-themed coin with high TPS and smart contracts. VINU is a powerful multi-chain currency (BNB, Polygon, Ethereum, and others) and governance token of the Vinuverse.

The VINU community believes cryptocurrencies should be moved around freely, securely, and efficiently. Vinupay, VinuSwap, Vinuverse, Vinu games, and a lot more utilities are already existing for this token. VINU even has the world's first crypto Designer Clothing brand! You can buy VINU tokens at Bybit, the world's best cryptocurrency exchange. It is also available in other cryptocurrency exchanges. 

2. Trace Metaverse ($TRC) Token: Currently the most trending Crypto game token, $TRC is the native token of Trace Metaverse, Trace is a geolocation-based metaverse with AR technology for smartphones. It is a virtual copy of the world's map, where your avatar moves according to your geolocation. Trace is like Pokemon Go with the possibility of earning. You go, look for boxes inside which have valuable NFTs, go to work or school and make money, you can also post something there, meet new friends and chat, pumping up your avatar, you earn all the time. In short, the game does not force narrow banal mechanics. You live your life, develop in the real and digital world in parallel and earn more. Trace missions to impress people to spend their lifetime using good habits, exploring surroundings, engaging in more communications in real life, and bringing them more motivation to move instead of sitting all the time in front of a computer.

When you move in the real world, your Trace avatar moves around the map in the metaverse. Trace governance token ($TRC)  has only 5,000,000,000 token issuances and it has already raised more than 3.5 million USD. Trace will soon make its limited NFT sales, you may love to buy some rare NFTs so that you can be eligible to buy the token at their token pre-sale. You can join the Discord community, Twitter Page, or Telegram community of Trace Geometaverse to stay updated. Trace has also announced its partnership with a famous crypto exchange Bitmart and the most promising blockchain Polygon (Polygon Studios) to create a bigger gaming metaverse world.

3. Heart Of Shades ($HOS): Every woman out there is probably bullish on Heart of Shades at this moment in the rally of the cosmetics industry joining Web3. India's first-ever luxury cosmetic brand "Heart Of Shades™ " is bringing Web3 and luxury together with prominent use of Web3, Crypto, and NFTs."The character of Heart Of Shades™ is all about knowing yourself. Someone whose presence changes the dynamics of any environment. No matter what ethnicity, no matter what color, what features they have, with Heart Of Shades aka HOS one transcends into a dame to kill for" said Niharika Dolui, The CEO and Co-Founder of the start-up who is among the evolving CEOs in India by Global Business Line. Launching in 2023, HOS (Heart Of Shades) is the only web3 luxury cosmetics start-up to fight with products like Charlotte Tilbury, Bobby Brown, and others. The vision of Heart Of Shades is really different from the affordable Indian beauty brands like Mamaearth, Sugar, etc. It is definitely on the list of top new crypto launching in India.

4. Rocki ($ROCKI): ROCKI is a next-generation music NFT and music streaming service, designed to solve some of the most fundamental problems of the music industry. Powered by the ROCKI token, it is the first platform that rewards both the artists for their streams and the listeners for their participation. This app has a high potential to be successful in India and other countries.

5. Social Good Token ($SG): Social Good (SG) token is the token by Social Good Foundation founded by Mr. Soichiro Takaoka. It became really popular in India as Abhyudoy Das, one of the best crypto influencers in India worked as their Indian advisor. The more they shop through the SocialGood App, the more assets users earn. There are over 2 million users from more than 200 countries and territories worldwide. The app has partnered with over 1,800+ major shopping websites, and users can earn SocialGood ($SG) cryptocurrency in proportion to how much they spend at these stores. Social Good Foundation Inc. has registered 68 patents in Japan, including their patented Crypto Back system.

6. TamaDoge (TAMA): TamaDoge is a play-to-earn (P2E) decentralized project offering staggering returns to investors. Tamadoge (TAMA) is the native cryptocurrency of the Tamaverse – a virtual environment where players can compete for in-game rewards.

7. DeFi Coin: DeFi Coin is another top altcoin project to watch and invest in 2022 for a variety of reasons. DeFi is the native token of DeFi Swap, a new decentralized exchange that provides services such as a stake, swapping, and yield farming. The token, which was launched in May 2021, has risen to unprecedented heights, with the price increasing by 300 percent on an intraday basis

8. Battle Infinity: A fantastic crypto project – look at the success of other Indian crypto projects, especially polygon MATIC, and you will see what we are talking about. It is a new gaming platform created for multiple plays to earn crypto games.

9. Lucky Block: One of the most popular play-to-earn crypto games, Lucky Block combines classic lottery with the NFT world gaming system. It means that the game gathers a long list of players and generations willing to try something new wrapped in familiar concepts.

10. DEFY ($DEFY) Token: DEFY is a play-and-earn NFT blockchain mobile game. Immersing players in a metaverse that bridges the virtual and physical worlds, DEFY fuses hyper-casual code-breaking gameplay, with real-world exploration with augmented reality (AR) adventures.

Who are the best Crypto Influencers in India at this moment?

There are around 15 to 20 million active cryptocurrency investors in India, it is only obvious to us that to have some of the best minds in the crypto platform. Here is the list of best crypto influencers in India as shared by various media platforms and experts: 1. Abhyudoy Das 2. Nischal Shetty 3. Sumit Gupta 4. Ashish Singhal 5. Sandeep Nailwal 6. Ajeet Khurana 7. Naval Ravikant 8. Balaji Srinivasan. You may rely on them to get the best crypto advice about the Indian crypto industry and they have an impact worldwide as well.

Where to trade buy and trade Cryptocurrency? 
There are hundreds of cryptocurrency exchanges available out there. You may consider buying crypto tokens ($VINU, $ETH, $MATIC, $AVAX, etc.) at the world's safest exchange, Bybit.com, or their app. VINU is definitely one of the most priority tokens available right now. You can also earn up to $4000 as a new user or by referring your friends. It's currently the best exchange in India and also the 3rd biggest crypto exchange by daily derivatives volume.  If you would like to trade at some other exchange, always check their safety precautions, etc. 
Please remember new popular and most wanted tokens like Trace ($TRC), and Heart Of Shades ($HOS) are not available in exchanges as you will be able to buy them at a discounted price, so for buying such tokens, you may follow their communities in order to stay updated.
Note: Investment in cryptocurrency has risks like any investment platform. Please do your own research before making the final investment decision.