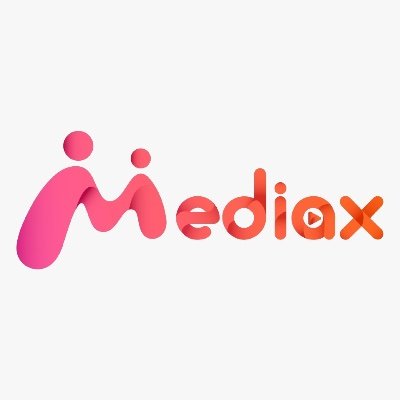 A Blockchain is more focused PR firms are at the heart of the industry, raising awareness for blockchain projects that utilize disruptive distributed technology.
S0, Here we will be walking through the most promising blockchain PR firms Media X Agency and how it helped blockchain projects be featured in top media outlets.
This agency is also specializing in capitalizing on the ongoing boom.
MediaX Agency is one of the successful PR agencies, founded by Suvrangsu Das, has more than 4+ years of expertise in this industry.
Media X agency is an agency that has helped several blockchains as well as fintech startups to raise millions of dollars fundings.
What comes to your mind when finding a PR agency for your company?
Ideally, a right PR agency should have "ins and out" of PR with expertise over the years, or it should have excellent accurate knowledge in global tech.
However, multiple ways can put a positive light on a company's; they are also crucial and predict trends upcoming in the crypto space.
The agency has a globally broader network, it has also developed relationships with 200 journalists as per the global reports.It helped more than 50+ startups in top media outlets. They also provide outreach services for Tech, Blockchain & Fintech startups.
MediaX also assures you to build more loyal relationships with mainstream media, also focused publications of blockchain but not limited to Reuters News, Tech Crunch, Inc, CoinDesk, Bitcoin.com, and more.
PR & EARNED MEDIA
This concept is revolutionary, which focuses primarily on public relations and efforts on social media.
Your brand reputation and focusing more on clients are vital for PR & Earned Media.
They also add strategies that are revolutionary to earn desired results, such as:
Social media post
Tweets Mentions on blogs
Hashtags
Open dialogue on business with offline and online communities.
MediaX also helps to encourage publications to talk about your projects or business to reach potential target audiences. Thus it eventually helps you to cater to your goals by enhancing credibility.
MEDIA ANALYSIS
Media analysis helps the brand to empower both qualitative and quantitative elements of media coverage.
MediaX looks into multiple primary points such as charts and summaries the best solutions possible from media analysis.
They promise you that their professional conclusion will ultimately guide your brand forward.
THOUGHT LEADERSHIP
"content is king" have you heard about this famous phrase yet? It still carries weightage to your marketing.
Agency like Media X strongly believes a good, engaging quality content is key to success for a PR program. Also ensures you keep your pace sustained and continuous.
MEDIA OUTREACH
Media outreach is a successful way for your brand and business.
This agency involves reaching out to accurate publications and pitching the right ideas for your brand placements.
They sustain in building and nurturing worthy relationships with top leading Journalists, Editors, and more.
MediaX has successfully established a strong foundation in relations that allow them to tailor the best brand recognition about how and whom you deliver your brand story.
Book a FREE media outreach campaign now if you want your blockchain projects to be featured in top media outlets.