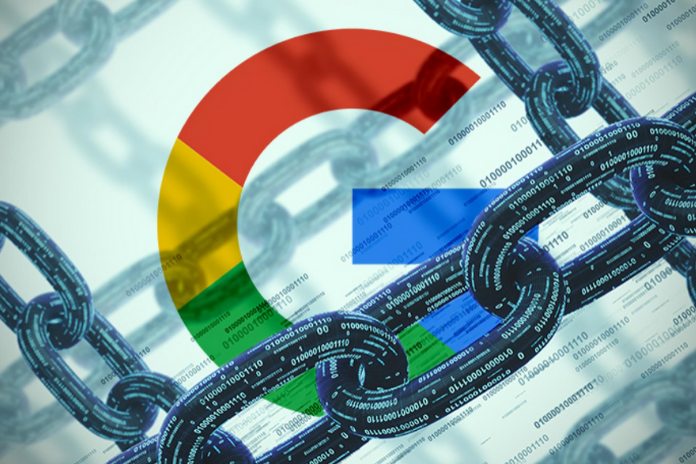 Google, arguably the most critical company in all of the technology, has mostly held the crypto movement at arm's length. That changes now.
Theta Labs, a venture-backed blockchain firm, has struck up a new partnership with Google Cloud, the rapidly-growing Alphabet subsidiary. Google Cloud will offer a unique service enabling users to deploy and run nodes of Theta's blockchain network. Perhaps more importantly, Google Cloud itself will administer a validator for Theta's network — servicing all of Europe.
It's a baby step for Google, but make no mistake about it: it is now employing in the blockchain. "This is one of our first validators, but we have many crypto customers," says Allen Day, Developer Advocate for Google. "We had already made Bitcoin, Ethereum, and six other cryptocurrencies' data available through our public dataset program. This is the next step."
A validator is a foundation of a blockchain network, deciding if a transaction is legit and vouching for that transaction. Without it, a decentralized network doesn't work.
This is a game-changer for Theta Labs. The San Jose, California-based company hopes to relieve overburdened networks everywhere, applying blockchain technology to online video distribution.
Content companies like Netflix NFLX or Alphabet's YouTube necessarily keep the content in centralized data centers, dishing video out when a customer asks for it. For every customer request, there's a big download.
Theta has come up with a decentralized system that would move the content in small chunks around the extreme edges of the network. Their genius is the recognition that we're all watching the same stuff.
If you decided to watch "Narcos" at noon (hey, it's a quarantine — no one will know), and then a neighbor chooses to watch the same thing fifteen minutes later, and yet another wants to watch it in an hour, chunks of the content would jump from your TV to your neighbors to the next — even though you were the only one downloading Narcos from the central Netflix server. One server ping, many viewers.
Keeping track of all that would have been nearly impossible without blockchain. But Theta Labs' technology meters the whole thing with a Theta token (an ERC20-compliant token, with a fixed supply of one billion.)
And there are payments. Theta Labs' other tokens, "Gamma," can be used as the "gas" to pay for video segment microtransactions. This means end users can rent out their unused bandwidth to facilitate the network, like renting out your driveway while you're at work and getting paid in tokens.
"The content delivery network [CDN] is a huge cost center for content creators," says Mitch Liu, Theta Lab's co-founder, and CEO. "We're trying to disrupt existing CDNs, the Amazon AMZN Web Service's and Akamai's of the world, with a decentralized network."
Theta Labs has received venture backing from DCM, DHVC, Samsung, Sierra Ventures, and the Sony Innovation Fund.
Google, of course, is a two-decades past it's days as a venture-backed startup. But even then, it was designed as a distributed network — but only to a point. Google has always relied on a distributed system of users to effectively "vote" on a search result. Then, it ranked those results, so a centralized corporation (Google) could sell advertisements against them.
However, partnering with a truly decentralized network like Theta Labs would bring Google's decentralization to a whole other level.
By hosting a Theta validating node, Google Cloud has joined Binance, Blockchain Ventures, Gumi, and Samsung. Google will run just the twelfth Theta validator. The addition of Google also increases the decentralization of the Theta network because those validation notes are less controlled by Theta Labs.
The CDN industry is led by Amazon Web Services "Cloudfront" offering and Akamai, a dominance that has come at a cost. According to SEC filings, Akamai, for example, has spent $577.3 million in capital expenditures in the last two years alone, helping it develop a network in 130 countries. (Amazon won't break out its AWS network expenses.)
The problem? Centralized CDN networks are built for peak demand, those big moments like the Game of Thrones finale or the release of Ariana Grande's "thank u, next." "It's tough to plan for a peak," says Liu. "Netflix or Twitch or YouTube, they spend a bunch of money on infrastructure, on servers for peak demand. But that's less than 1% of the time. Incorporating Theta will relieve that, and the more users we have, the more efficient it becomes."
The Holy Grail for Theta, surely, is Alphabet's YouTube — especially now. A recent study from Sandvine found that during the Covid-19 crisis, YouTube has dethroned Netflix as the most popular content on the Internet, consuming 15% of Internet traffic to Netflix's 11%.
For now, Liu is cagey about a direct tie-up with Alphabet's YouTube. "That's something that we are not talking about right now," he says. "But you can imagine we are collaborating now with multiple groups inside Google."
They've never been closer than they are today.