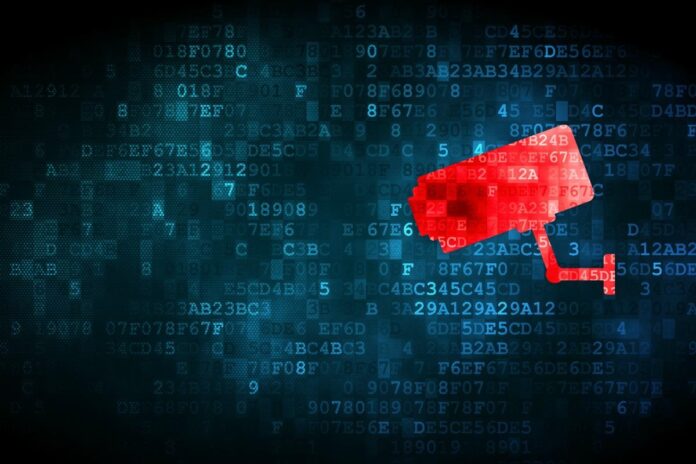 Litecoin, which Launched in 2011, is the 3rd most attractive crypto. It has a wide acceptance, shown by its high market cap of $3.03 billion and a unit price of $46.29. Litecoin's hub is the bitcoin blockchain; thus, Litecoin enjoys many attributes similar to bitcoin. However, unlike bitcoin, Litecoin has a coin supply limit of 84 million coins, four times that of bitcoin's 21 million supply limit.
Although Litecoin investment is highly lucrative, its growth is still stagnating. For instance, there is a significant difference between Litecoin's market cap and those of bitcoin and Ethereum, which are $195 billion and $38 billion, respectively. However, Litecoin has to assure investors of top security and privacy in transactions to hit greater heights. Some analysts think that Litecoin heads to becoming a privacy coin to bolster transaction security. Since it currently operates on an open blockchain, investors have to protect themselves from insecurities and scams. 
The bitcoinmix.org, a crypto tumbler with the capability of mixing Litecoin, is here to guarantee you as an investor, complete safety and privacy of transactions. 
Bitcoinmix.org's Litecoin Mixer
Bitcoinmix.org is a crypto mixing platform initially made for bitcoin, recently introduced a Litecoin tumbler. A Litecoin mixer is an automated service that bolsters coins' privacy and security while transacting. Since Litecoin is blockchain-based, every transaction is open and transparent for every user. The transaction openness goes against the fundamental right of personal and transaction privacy. However, the Litecoin mixer ensures that the transactions remain entirely private and anonymous.
How Does a Litecoin Mixer Work?
The backtracking of transactions is very easy in the blockchain. Sometimes even the bad actors backtrace coins planning a phishing attack at the owner. Litecoin mixers make it impossible to backtrace coins to a particular account. When bitcoinmix.org is reviewed, it is noted that they achieve that by mixing coins in a large pool and releasing coins with zero details. Mixing coins bars 3rd parties from accessing your new Litecoin address, ultimately guaranteeing security from alien organizations and criminals. A tumbler, therefore, ensures that coins remain untraceable and personal details remain anonymous. 
Litecoin Mixer's Data Collection and Storage Policy
Most crypto wallets collect a lot of personal data and store them for future use. Many wallets require your name, important dates, telephone number, identification number, email addresses, and sometimes even bank account numbers. Giving these details to an outsider is risky since it exposes you to phishing and hacking risks, ultimately leading to loss of wealth. 
The Litecoin tumbler does not store transaction details; instead, the autonomous system deletes all the details after every transaction. It only keeps the information about uncompleted transactions to protect you from losing your coins. However, after completion of the transaction, this tumbler mixes the coins and erases all previous data. Moreover, the Litecoin mixer doesn't store logs; thus, it cannot sell data to any external organization. Zero records are equal to optimal anonymity for investors.
Every time you use bitcoinmix.org services, you receive new coins, effectively reducing the chances of backtracking. These coins are similar to newly mined coins due to the mixing process; thus, they contain zero background information.
The platform uses full proof algorithms that ensure that users are safe from phishing sites and suspicious websites. Additionally, the tumbler has no dark web affiliations; thus, unwarranted third parties won't facilitate transactions.  
Importance of Using a Litecoin Tumbler 
Mixing coins comes with a wide range of importance to the users. However, leveraging bitcoinmix.org as your official coin tumbler comes with many extra security and cost benefits.
This Litecoin mixer enhances the confidentiality and anonymity of transactions. With transaction confidentiality and anonymity, you can freely donate using Litecoins.

You can avoid hacking attempts on cloud crypto exchange and wallet platforms. 

High liquidity- Unlike any other mixer in the vast crypto market, bitcoinmix.org has high liquidity. The liquidity is owing to the platform's capacity to mix several cryptocurrencies, including Litecoin, Bitcoin, and Ethereum. 

Using the bitcoinmix.org, tumbler charges a lesser fee than any other mixer in the market.
Final Word
Although currently, trading or storing Litecoin comes with severe risks, bitcoinmix.org aids investors maximize their security. The platform completely hides transaction details from any unauthorized party; it erases all details immediately after transaction completion. Bitcoinmix.org does not ask for private information. The platform conceals transactional data from the source address to the destination address, ensuring the users' full privacy and transactions. 
Currently, the bitcoinmix.org platform supports three different cryptocurrencies, including Bitcoin, Ethereum, and Litecoin. However, in the future, the platform will merge more cryptocurrencies to widen its reach. Using bitcoinmix.org guarantees you topmost privacy and security when storing and trading your Litecoin.