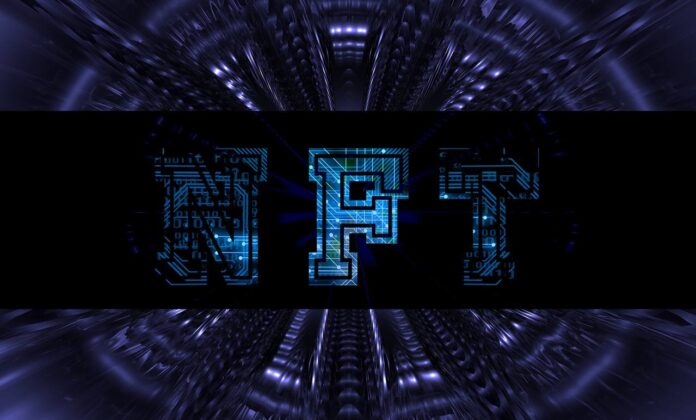 Spotting the next big project in the NFT world is one of the dreams of every digital collector. Making the right choice can create a large wealth for NFT traders.
Five of the most promising, high-profile NFT initiatives are described in detail in this article.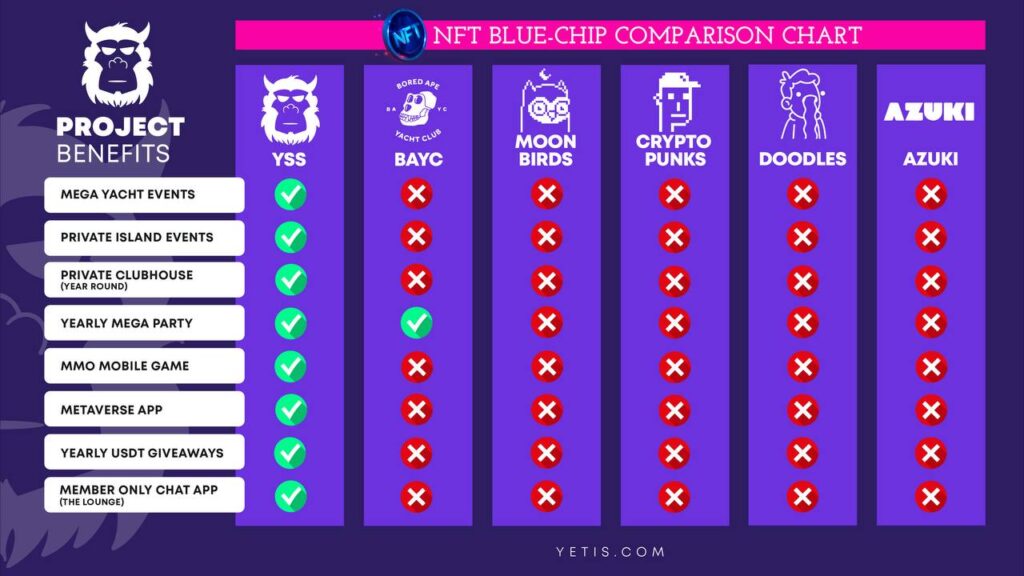 Yeti Secret Society
To enter the Yeti Secret Society, you must first buy one of these new NFTs. Success, according to the founders, can only be achieved through a strategy of exclusiveness. Before anyone else, pre-mint users will have access to these new NFTs. 
The rarity of the NFT is a key factor for investors. As a result of their emphasis on exclusivity and originality, the creators of Yeti Secret Society expect to witness a growth in their project's popularity. 
A "Club" is at the heart of the team's objective. Using this service, all Yeti NFT owners will be able to attend special events and parties. Twitter and Discord are the primary means of communication for the group, so you may want to check these pages if you wish to learn news on the initiative.
The booking of a 600-person boat excursion to Monaco is a crucial part of the project's development. Members and celebrities can spend time on rented private islands thanks to this exclusive project.
The Yeti Secret Society has teamed up with Sapphire Studios, a group of MMO game creators. An MMO game and a Metaverse framework will be created as a result of this collaboration. 
The founders of the Yeti Secret Society have expertise in the sector due to their earlier work on a variety of internet-related ventures.
MekaVerse
More than eight thousand dynamically generated Mekas, each inspired by one of the various Japanese Mecha worlds, are contained in this collection.
The MekaVerse project was developed by two 3D artists, Mattey and Matt B, who are talented newcomers to the NFT scene.
The MekaVerse initiative plans to employ high-quality, 3D-printed toys to bring the Mekas to life, according to the initiative's website.
Creators and characters' owners are currently deciding how MekaVerse will go. Clearly, the market is reacting very well to the first steps of this initiative.
Collaboration with well-known artists and the production of animated short films are long-term ambitions of the project.
Autograph.io
Autograph.io was founded by Tom Brady, Richard, and Dillon Rosenblatt and went live on December 9, 2021, as an NFT platform. The portal enables the creation, acquisition, and sale of NFTs with well-known VIP names.
As a method to digitally monetize their brands, icons partner with Autograph to mint and distribute limited edition NFTs.
More than $170 million from some of the world's most notable cryptocurrency investors was raised within only a few days of the platform's debut. Within ten minutes of the platform's launch, collections had sold out and earned over $1.3 million in sales.
Autograph has already attracted the attention of a number of celebrities and well-known companies.
Autograph.io does not accept cryptocurrencies as payment. However, the company plans to increase its currency support in the near future.
Creature World
The Creature World NFT collection is full of love, divine intervention, and unlimited possibilities. NFT Creatures support the owners on this journey of discovery.
NFTs provide you access to the Creature World, where every choice you make has an impact on the artwork.
The Creature World NFT Collection was developed by New York-based artist Danny Cole. Sketching has always been a big part of the American painter and interdisciplinary artist's life.
It's common knowledge that he used sketching as a form of self-expression when he felt depressed or lonely.
As a graffiti artist and music video director before Creature World, Danny was already well-versed in the art of animation. His accomplishments at the age of 22 are astounding.
In addition, Gary Vee, a well-known NFT artist, has called Danny Cole one of the best young artists working today.
NOUNS
Another group of NFTs that are drawing investors' attention is the random generation of NOUNS. Two backgrounds and 30 bodies plus additional characteristics allow for an endless number of conceivable combinations. For at least a few years after this NFT is produced, the inventors won't need to create any new NFTs.
As a democracy, NOUNS DAO makes all of its decisions by popular vote. NOUN owners can cast their ballots. Each NOUN bearer is only allowed to cast one vote. There are certain exceptions to this rule, though (e.g., you may delegate your vote to someone else).
Each day, a new NOUN will be created by the computer program. Once one auction has ended and been closed, another is immediately set up.
The team hopes that NOUNS DAO's pre-designed NFTs will inspire new ideas in the rapidly expanding field of nanofabrication technologies (NFTs).