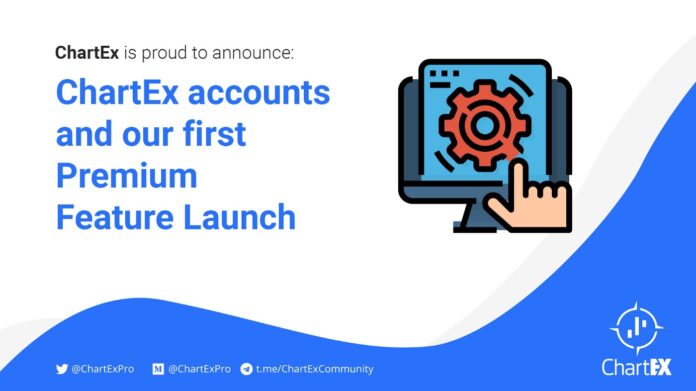 It's been a while since our last update, and we're glad to say we have great news to share with you! On 20 November 2020 at around 4pm UTC, we will be publicly launching the first of ChartEx's premium features to provide you with the best trading tools in the industry for even more markets. The days of losing your progress when you close your browser window will be long gone.
We have come a long and incredible way since starting off as a small project for our personal trades. Now, ChartEx is equipped with all the features that deliver the fully interactive charting experience you have been waiting for. Trust us when we say that it will be worth the wait and that ChartEx will be 'charting' the way towards a new status quo for the DeFi trading industry as we have done when we first started.
With beta testing out of the way, we can hardly wait to share the progress we've made with all you awesome CHART holders!
What can you expect?
Other than a sleeker-than-ever user interface, you will be able to create an account and save your charting sessions and indicator templates so you can quickly pick up from where you left off without having to remember your positions, symbols, and timeframes. We understand how much of a pain it can be for you to have to jot down or, god forbid, take pictures of diagrams when you have to do something else, especially when trading on multiple fronts or positions where all sorts of data must be taken into account.
As a community-driven platform, we listen to *your* needs and work to make that happen with absolute pleasure. That said, we have also made it possible for you to save and load multiple sessions and switch between charts as you see fit, which we know is vital when trading. An added bonus to this is we have made several charting data available for all tokens on Binance Smart Chain DEX's, including Pancake Swap and Burgerswap.
It doesn't stop there! Those are only the basic features! We are also rolling out the first of our advanced features, notably the ability to set up token watchlists, for holders of 3,000 CHART or more. So make sure you hold on to them!
How can you access all this?
Easy! Using Web3 technology for user authentication, you can sign in simply wherever you can access your compatible wallet, whether this be Metamask, Portis, WalletConnect, or Coinbase Wallet. This is also great for maintaining your privacy and staying anonymous on the platform as we do not need to hold any personal details at all.
Is that all?
Absolutely not! We have a lot of upcoming features and releases in the works which we are dying to get to you as soon as possible — and we promise they will be delivered as fast as possible. With accounts capabilities in place, previous barriers to our rapid development of new features have been removed and we expect to be able to launch the next phases of our commitments to ChartEx users and CHART token holders far quicker.
As mentioned earlier, we have come a long way since our humble beginning and we look forward to continuing this journey with such an awesome and supportive community.
In the meantime, stay tuned to ChartEx's Medium and Telegram to keep up to date with our upcoming features!
Be sure to visit our website on Friday 20 November 2020 from around 4 pm UTC to begin using our new, cutting-edge features.