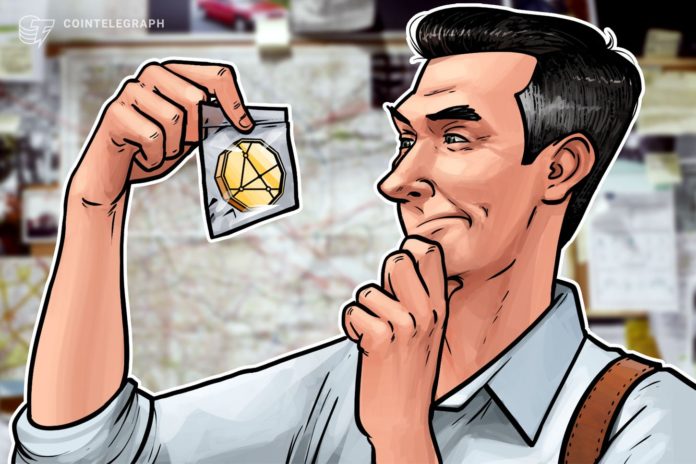 [ad_1]
Criminal analyst, Kim Reece, has been nominated as a finalist for the Samuel J. Heyman Service to America Medal for her efforts in shutting down a major child porn site. News of the nomination came on May 28.
According to the announcement, Reece's work led to an international criminal investigation of the largest dark web child pornography site in the world. This site used cryptocurrencies to cloak payments for more than one million video downloads.
This resulted in the arrest of the site's leader, and more than 330 users. It also led to a coordinated effort with the National Crime Agency of the United Kingdom to rescue 25 exploited children. Korean National Police also arrested Jong Woo, one of the illicit project's leaders, and seized the server used to run the illegal site.
Over 8 TB of child porn content seized
According to the law enforcement agents behind the investigation, almost 8 TB of child sexual pornography content was seized. Drives contained more than 250,000 videos in total.
The site generated profits from the sale of pornographic content using Bitcoin (BTC), with trades completed through a dedicated forum. According to the indictment on March 5, 2018, the site itself boasted over one million downloads by users.
Capacity to host almost one million users
Research indicates that each user received a unique BTC address when they created an account on the site. The platform generated around one million BTC addresses in total.
Matthew T. Albence, Deputy Director and Senior Official Performing the Duties of the Director for the US ICE, praised Reece's nomination, commenting:
"Even more important than this prestigious acknowledgment, however, is her continued dedication and use of her expertise to protect exploited children. The efforts of Ms. Reece and her interagency partners were instrumental to the takedown of this international criminal organization."
In October 2019, Cointelegraph reported that the US Department of Justice analyzed each Bitcoin transaction performed through the website as part of their crackdown efforts.
[ad_2]