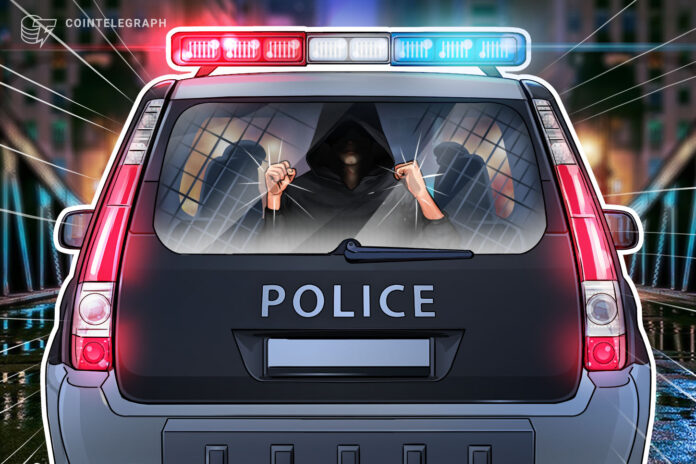 [ad_1]
The Royal Canadian Mounted Police, or RCMP, is investigating two Bitcoin (BTC) scams in Strathcona County in Alberta, Canada. They allege that fraudsters impersonated the local authorities in order to extort their victims for money.
According to The Sherwood Park News on June 16, one of the victims received a call by a person that claimed to be from the Canada Revenue Agency, or CRA. The other victim said that the scammer stated he was an RCMP officer.
Depositing money into a Bitcoin machine
The authority's report states that both unidentified residents of Alberta's county were asked to withdraw cash from a bank and then deposit it into a Bitcoin machine. They were told that if these funds were not paid, the scammers would arrest them.
The victim who was contacted by the fake CRA representative lost almost 12,000 CAD ($8,836) due to the scam.
The fake RCMP officer told the other victim that his insurance number had been compromised, stating that there were several fraud allegations against him. The scammer asked the victim to withdraw money from the bank and then, as in the other case, deposit it into a Bitcoin kiosk.
Total amount lost in the scam
The RCMP stated that individuals lost over 21,000 CAD ($15,460) in total during the scam. They warned people to contact RCMP immediately if they experience suspicious, seemingly fraudulent attempts at extortion. They also note that citizens can check the Canadian Anti-Fraud Center website for information.
Chantelle Kelly, Strathcona County's RCMP officer, commented:
"There is no circumstance where police will contact individuals requesting Bitcoin. These scammers typically contact hundreds of people hoping someone will send them money."
On May 2, Cointelegraph reported a series of scam emails sent from Japan asking people to donate BTC to the Olympic Games organization in Tokyo.
[ad_2]