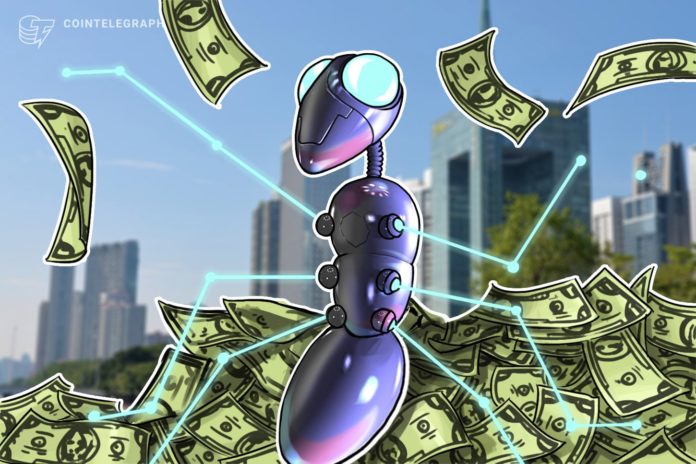 [ad_1]
Blockchain technology firm, LayerX, has raised about 3 billion yen (equivalent to nearly $28 million) to further blockchain adoption.
The Japanese version of Cointelegraph reported on May 28 that LayerX raised the funds from venture capital firms JAFCO, ANRI, and Yahoo Group. JAFCO board member, Keisuke Miyoshi, commented:
"Corona has exposed various issues in Japan. It is further accelerating [digitization]. Blockchain is not just a technology buzzword."
The news follows April reports revealing that most of the fundraising in the crypto space shifted from the Americas to the Asia Pacific regions, Europe, the Middle East, and Africa. According to a report by Big Four auditing firm PwC, 29% of crypto funding in 2019 was in the Asia Pacific region.
A well-connected blockchain firm
LayerX is reportedly collaborating with Mitsubishi's financial services subsidiary, Mitsubishi UFJ Group, to promote digitization for companies and government agencies. The Tokyo-based firm leverages cloud services by Dotcom, GMO Aozora Net Bank, and Money Forward for its services. 
As Cointelegraph reported at the end of November 2018, the Japanese subsidiary of technology behemoth, Microsoft, partnered with LayerX to accelerate local blockchain adoption.
In March 2020, it was also reported that Brokerage SMBC Nikko Securities, Sumitomo Mitsui Trust Bank, and general trading company Mitsui & Co. all partnered with LayerX. The collaboration aims to form a blockchain-based asset management company called Mitsui & Co. Digital Asset Management. April reports reveal that this new firm started an initiative aiming to digitize securities using blockchain technology.
[ad_2]