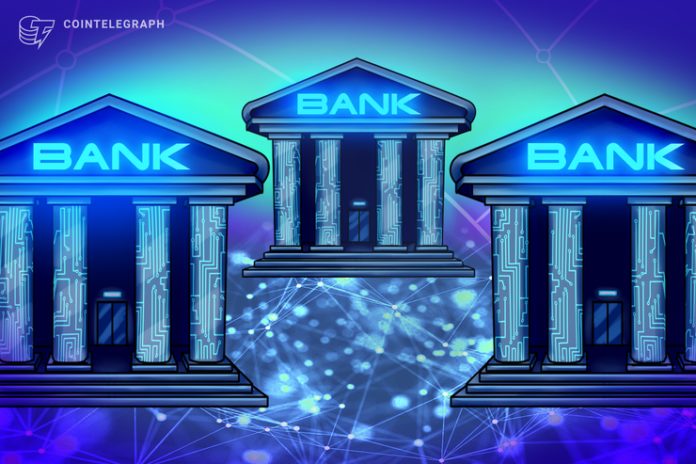 [ad_1]
The Bank of New York Mellon (BNY Mellon) has joined blockchain software firm R3's trade finance network, the Marco Polo Network.
The American banking and financial services firm — which has over $1.9 trillion in assets under management — will conduct an evaluation program using the technology, Marco Polo announced Nov. 25.
By joining Marco Polo, BNY Mellon intends to expand its technical expertise and explore how blockchain technology could be applied to its trade finance activities. The move is purportedly in line with BNY Mellon's efforts to eliminate paper-based processes and digitize its business. 
Marco Polo is a consortium of major global financial and banking institutions aiming to bolster international trade. Launched in 2017, the Marco Polo Network is a collaboration of R3 and Irish tech firm TradeIX, and features major financial firms including banks French BNP Paribas, Dutch ING Japanese MUFG, Bank of America and French Credit Agricole.
Oliver Belin, chief marketing officer at TradeIX, said in an email to Cointelegraph that the Marco Polo Network now has 31 members to date, with 28 of them represented by banks, while the three remaining firms are TradeIX, R3 and Mastercard. Belin also noted that BNY Mellon's logo will be added on the Marco Polo website later today.
Member firms test Marco Polo's technology 
As more companies join the Marco Polo network, others have begun to pilot the network's technology. In late September, Mercedes-Benz parent firm Daimler AG and mechanical engineering company Dürr AG successfully completed a pilot transaction on the Marco Polo Network.
The transaction included the order and delivery agreement from Dürr's subsidiary Schenck, wherein the payment was secured by a conditional payment commitment by the buyer's bank.
In October, Alfa-Bank, Novolipetsk Steel Company, Commerzbank and Vesuvius GmbH piloted Russia-Germany cross-border payments on Marco Polo.


[ad_2]