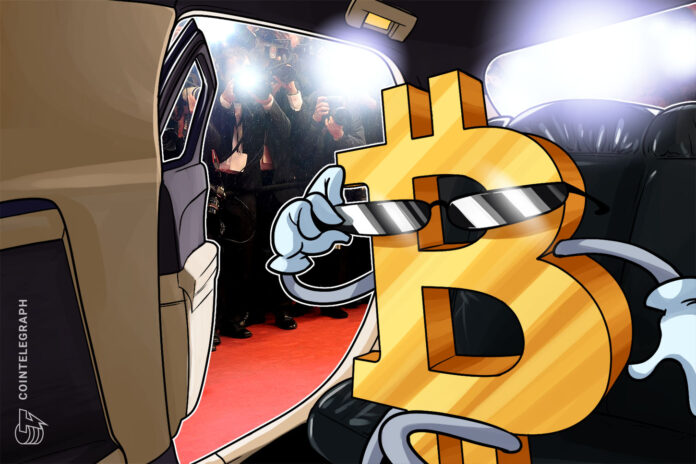 [ad_1]

After weeks of uninspired price action, Bitcoin hit new heights today on a variety of metrics: new addresses, active addresses, hourly transaction count and hourly spent outputs.
Glassnode CTO Rafael Schultze-Kraft posted on twitter listing the achievements:
Quite the on-chain activity on #Bitcoin today –

Hourly New Addresses: 2-year high
Hourly Active Addresses: 1-year high
Hourly Transaction Count: 10-month high
Hourly Spent Outputs with Lifespan 24h: All-time high

— Rafael Schultze-Kraft (@n3ocortex) July 2, 2020
Looking up your address
Bitcoin hasn't seen this number of new or active addresses since the bull run in 2017. From shortly after the drop in early 2018, the number of daily new addresses has been steadily on the rise from 195K to 450K today. Daily active addresses have grown almost three-fold from 423K to 1.08 million in the same period. 
The combination of increasing new addresses, combined with the surging active addresses and hourly transaction counts is welcome news, and comes only hours after crypto analyst Mati Greenspan from Quantum Economics tweeted:
"Man… even the difficulty adjustments are getting boring. Bitcoin volumes and social engagement have been falling for weeks."
On July 1 the Bitcoin mining difficulty level remained essentially dead flat, with an adjustment down of just 0.0033%. Bitcoin daily volumes have fallen from $52 billion in mid May to $15 billion (at time of press).
Social Engagement
Looking at social engagement over 2020 by crypto analysis platform Lunarcrush, the overall trend is slightly positive from the start of the year. This week saw a slight gain in Bitcoin posts across all social platforms, to 927,000 posts. Despite the fairly flat social engagement throughout, Bitcoin's price saw big gains in January and April.
Bitcoin's social engagement relationship with price. Source: Lunarcrush


[ad_2]