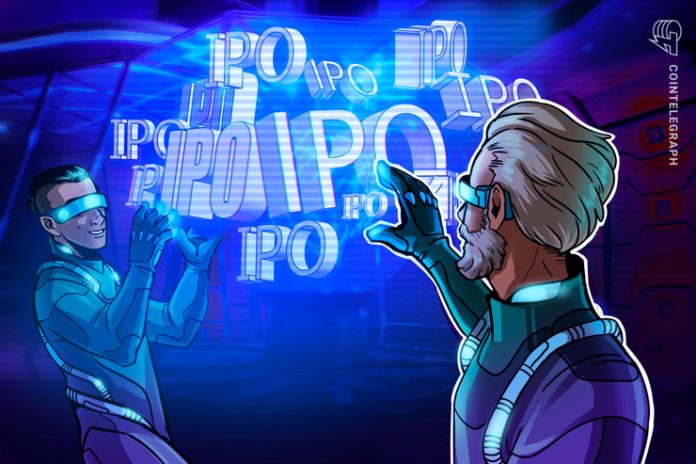 [ad_1]
Canadian investment fund manager 3iQ hopes to attract Canadian retail investors with its regulated, publicly-traded Bitcoin (BTC) fund. 
In a press release on Nov. 28, 3iQ announced that it had filed a preliminary prospectus for its close-end Bitcoin fund, which is expected to be available on the Toronto Stock Exchange later this year. 3iQ chief executive Fred Pye told Cointelegraph:
"We expect to list on the Toronto Stock Exchange in late December or early January. As a part of our next steps, we're hoping to get Canada's big banks on board. We're hoping that two or three of Canada's biggest banks, specifically ones that want to lead in fintech space, will join the syndicate group."
The Toronto-based company revealed that 3iQ filed the prospectus for the Bitcoin fund in relation to an initial public offering of Class A and Class F units at $10 each. 
Pye, who previously worked as senior VP at Fidelity Investments Canada, added that retail investors have been showing a great deal of enthusiasm for 3iQ's Bitcoin fund, as the investments will also be eligible for Canadian registered retirement savings plans and tax-free savings accounts.
3iQ appealed a negative ruling by Canada's markets regulator 
In February, the Ontario Securities Commission ruled against 3iQ's proposal to launch its regulated Bitcoin fund. However, the firm appealed the decision and ultimately won approval from Canada's markets regulator to launch its BTC fund. Pye said at the time:
"Over the past three years, we have worked actively with the OSC's Investment Funds and Structured Products Branch to create an investment fund that we hope will allow retail investors the benefits of investing in Bitcoin through a regulated, listed fund."
Canadian blockchain industry salaries are among the highest in the country
In October, a report from the Canadian Digital Chamber of Commerce showed that the average annual blockchain salary in Canada is more than $98,000, making blockchain careers among the highest-paying in the country. The report also claims that Canada is well-positioned to become a global leader in the blockchain industry. 
However, the ecosystem continues to face major challenges that include funding, lack of a regulatory environment, insufficient public education and little to no cooperation from banks and auditing services.


[ad_2]