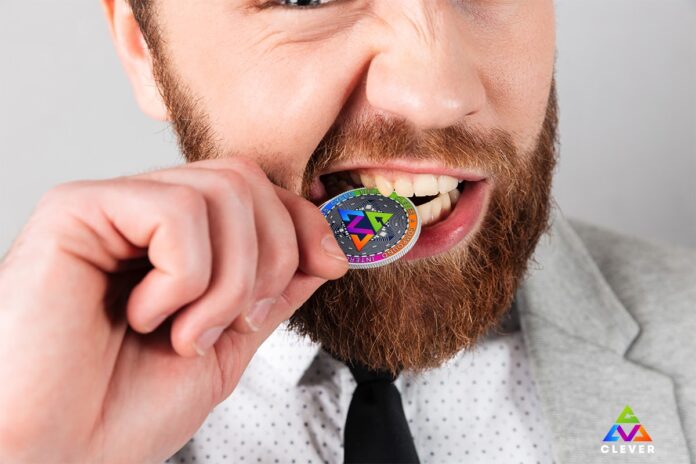 With the launch of Clever DeFi in the cryptocurrency industry, a new revolution has come to place. There is a notion that there has been some reformation of the traditional finance system into a new method of decentralized finance. Further, it is a superior design to provide returns as promised to its holder. 
Etherum and Bitcoin are the initial DeFi application. It is a system of a large connection of computers which are not centralized. Many investors use Bitcoin in the form of gold. To control the inflation is stocked up as an investment. Whereas, Etherum is used as an instrument by start-ups to fund their daily operation. 
However, the newer concept of decentralized finance is a much talk-about topic in the news. The stablecoin is a digital token like Bitcoin whose primary purpose is to be accepted globally without the central bank's interference. The value of a staple coin is carrying the same weight as US dollars, unlike bitcoin. Consequently, lessening the volatility of bitcoin, which makes it accessible for everyday use. Let us see the reason why it is better?
High Yielding platform
The Clever Protocol is to provide sustainable interest to its token holder is a decentralized platform. The smart contract contains a hard-coded program that cannot get changed under any case. It follows a decentralized distribution system; this system ensures automated interest by Blockchain. This payment is regulated on a fixed cycle of 14 days. It completes 888 cycles, where the last process will conclude in 34 years.
   

Zero(0) initial token
The CEO of the DeFi project, Bryan Legend, has set his project with zero initial mintings. Thus this adds credence to the finance system. Instead, they have a system where the team gets a fraction of interest earned by the contract per cycle. 
The project distributes interest in different sectors of the project. The marketing, managing, and research team get their share for fostering the concept. As there is Zero token supply, the project ensures the investors that the system is free of unethical practice.
   

Guaranteed interest
Clever DeFi can provide guaranteed interest to its investors. It gives a full tokenomics that contain the interest rate for the next ten years, which is not provided by any other finance system. Firstly the Clever project does not hold any initial token money. Thus, ensuring that you are earning CLVA Tokens in the minting period.
The minting period lasts for thirty days, and the investors can use ETH to track and receive Clever tokens. Unlike other traditional financing systems, Clever DeFi does not expect its investors to carry a high risk for higher reward. Token holders are free to exchange their investment in-between the cycle without suffering any penalties.
Conclusion
Clever DeFi is a smart contract that is rigorously tested by many programmers for efficiency and trustworthiness. This system makes it capable of outpacing bitcoin. It holds a lot of benefit over bitcoin, which can be calculated clearly from the above points.