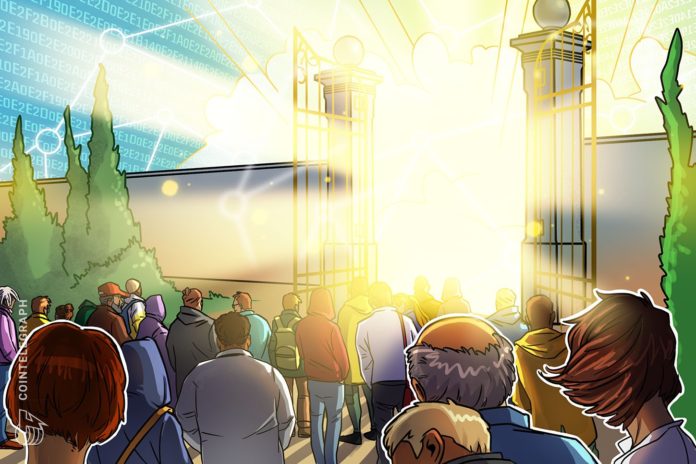 [ad_1]
Japanese blockchain development company Crypto Garage announced it was launching commercial service on its Settlenet platform for the crypto OTC market.
According to an update on Digital Garage's website posted on June 8, its Crypto Garage venture is launching commercial service for Settlenet, a settlement system using Blockstream's Liquid Sidechain. 
Specializing in over-the-counter (OTC) transactions of digital assets for trading companies, crypto exchanges, asset managers and brokers, Settlenet has been in development since before January 2019, when Crypto Garage obtained regulatory approval from Japan's Financial Services Agency (FSA) for a demo version.
"In this demo, we went beyond proof of concept using a test environment and succeeded in solving the problem of simultaneous settlement of actual digital assets and Japanese yen funds on a side chain," the Digital Garage announcement stated. It filed a report with regulators in Japan on the one-year pilot program in January 2020.
How the system works
Blockstream launched Liquid as the first public, production-ready Bitcoin (BTC) sidechain in October 2018 that allows for fast and secure transfers of digital assets between companies. The Liquid Network currently has 45 members including crypto exchanges, market makers, brokers, financial operators, and others.
Settlenet uses Liquid as part of an arrangement allowing exchanges to issue yen-pegged stablecoins and trade against Liquid Bitcoin (L-BTC). The system utilizes an asset exchange protocol called 'atomic swap' on the Liquid Network "to enable the simultaneous exchange of assets between trading parties without handing over control of the assets on the blockchain to a third party." Digital Garage reports an average transaction time of only two minutes. 
New regulations on Japanese exchanges
The launch of Settlenet comes as new laws for regulating cryptocurrencies in Japan are starting to be enforced. On May 1, updates to the country's Payment Services Act (PSA) and Financial Instruments and Exchange Act (FIEA) took effect.
[ad_2]