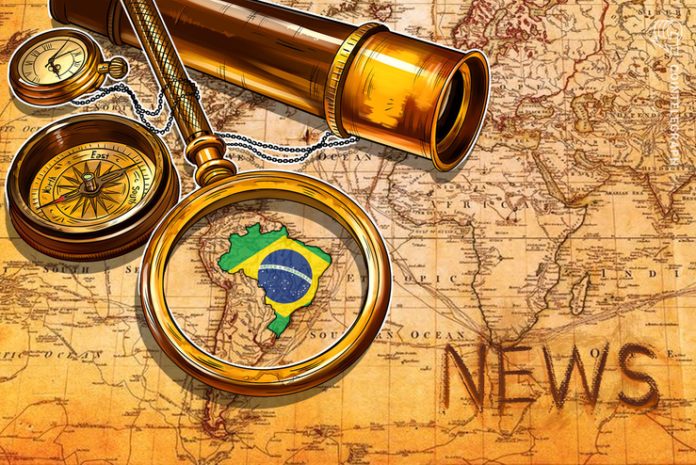 [ad_1]
Brazil has seen another tumultuous week in the cryptocurrency industry as the president of investment scheme Unick Forex said it will only pay customers who have kept their receipts, the 18th million Bitcoin (BTC) was mined, and the alleged pyramid scheme Atlas Quantum denied that videos with balances at Gate.io and HitBTC are fake.
Here is the past week of crypto and blockchain news in review, as originally reported by Cointelegraph Brasil.
Unick Forex says it will only pay customers who have a receipt
The president of alleged cryptocurrency investment scheme Unick Forex Leidimar Lopes said that anyone who has lost proof of payment will not be compensated by the company, stating:
"[Unick customer] You should look for proof as it is the only valid document to show that you have actually purchased a product, enabling you to become a bonus member."
Following a police investigation into Unick Forex, staff reportedly fled the firm's offices with computers and other hardware in tow. Previously, the Sao Paulo Court of Justice issued an injunction against the scheme after a user of the platform complained about delay withdrawals.
Wish Money revealed to be a scam
On Oct. 17, a series of audio recordings of the leaders and CEO of cryptocurrency investment company Wish Money revealed that company managers knew the firm was bankrupt and was a financial pyramid scam. The audio files were reportedly taken from a meeting between company leaders responsible for attracting new investors and Wish Money CEO Sabrina Victor. The Wish Money company has not paid any of its investors in weeks.
Atlas Quantum denies videos are fake
On Oct. 13, Cointelegraph Brasil reported that the cryptocurrency platform and alleged pyramid scheme Atlas Quantum denied that videos with company balances at Gate.io and HitBTC are fake, even though the exchanges themselves claimed that they were forged.
In September, Atlas released a video showing balances on three exchanges, HitBTC, Gate.io and Poloniex, stating that the balances were blocked by Know Your Customer issues, saying:
"The video below shows our balance on nine accounts from three exchanges in which we operate."
However, the exchange HitBTC came forward and said that the video was fake and that Atlas never had any locked accounts in the exchange. Gate.io similarly stated that the videos were forged and made to fool users. The Atlas press office has denied the exchanges' claims and reaffirmed the validity of the videos. 
The allegedly forged videos surfaced after customers complained of delayed or halted withdrawals, which Atlas is now saying it will eventually pay out dues in reals, and that measures to redeem balances will be announced soon.
As previously reported, the firm's CEO Rodrigo Marques has fled the country with his family after a public hearing before the Brazilian House of Representatives.


[ad_2]