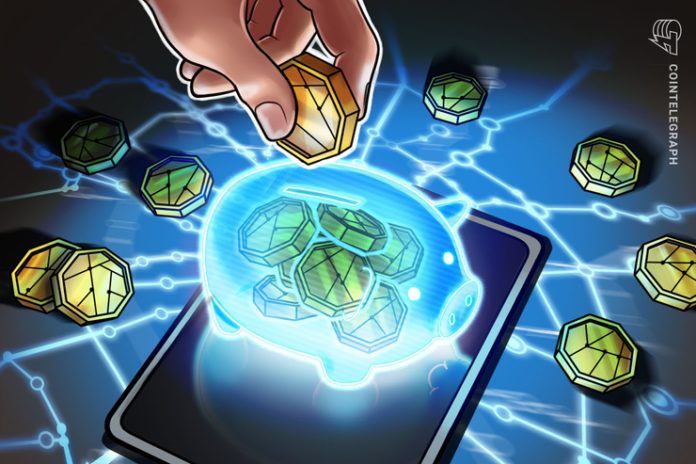 [ad_1]
Tech investment company Cypherpunk Holdings has completed an equity investment worth $337,500 in zkSNACKs, the firm behind privacy-focused cryptocurrency wallet Wasabi.
Cypherpunk announced the news in a Nov. 21 press release, specifying that it thus acquired a 4.5% stake in zkSnacks. With the acquisition, Cypherpunk's chief investment officer Moe Adham became a member of zkSnacks' board of directors. Cypherpunk's president and CEO, Dominic Frisby, said: 
"It's taken a lot of work and several months to get this deal over the line, so I would like to both thank and congratulate everyone involved. We have been most impressed with the Wasabi product and with the growth zkSnacks has displayed. We also believe its role in restoring fungibility to bitcoin will be vital."
In a presentation to investors published on Nov. 20, Cypherpunk pointed out a number of its other recent investments, which included a $100,000 contribution to privacy-centric Bitcoin (BTC) wallet Samourai Wallet, a $300,000 investment into decentralized open source blockchain project Chia, and Swedish Hydro66 datacenter, providing services to cloud providers and cryptocurrency miners.
Concerns surrounding the Wasabi Wallet
As blockchain analytics firm Chainalysis reported in late August, Wasabi Wallet had mixed a total of $250 million in Bitcoin in 2019, seeing a significant rise in volume since January. The firm indicated that the majority of funds sent to cryptocurrency mixing services or tumblers were primarily used for privacy purposes rather than for illicit activities.
In July, the official Samourai Wallet Telegram account raised concerns over an alleged lack of privacy ensured by the CoinJoin implementation of competing wallet Wasabi. According to Samourai Wallet, Wasabi wallet CoinJoin transactions are often not as private as they are purported to be. The company pointed out:
"With Wasabi if you are mixing 10 BTC, I can trivially track that 10 BTC as it is peeled down into smaller UTXOS (unspent funds). […] Additionally Wasabi outputs are in the order in which they are registered, allowing you to make educated guesses that cluster outputs that you can later cross reference when inputs are inevitably merged to make a spend."


[ad_2]