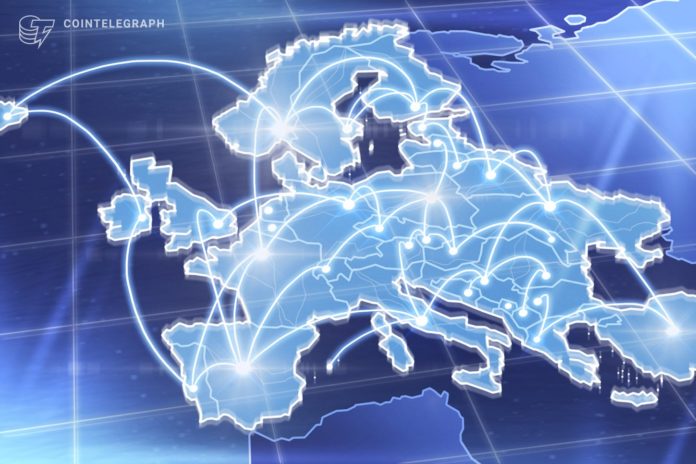 [ad_1]
A major Turkish bank completed the country's first-ever international trade finance transaction based on distributed ledger technology, or DLT. This adds another milestone to the country's increasing blockchain efforts.
İşbank, the first Turkish bank to join R3's Corda platform earlier this year, now became the first bank in Turkey to use blockchain technology on trade finance transactions, Cointelegraph Turkey reported on Jun. 5. Using Corda blockchain technology, İşbank and Commerzbank secured payments by digitally processing the related data transfer. The transaction took place on 27 May 2020 between İşbank, Şişecam, Kuraray Europe GmbH, and Commerzbank AG and supported the trade of laminated glass interlayers from Germany to Turkey.
The pilot was completed on the Marco Polo network, which is known as a collaboration network for securing payments and financing of trade transactions. "Its DLT allows foreign trade transactions to be financed securely and in a very efficient manner. Transactions are safe and transparent and can be processed in a trusted environment," a press release from İşbank explains.
R3's Corda technology allowed the trade transaction data to be only distributed to the parties along the workflow of the trade. This way, the settlement process was more efficient in comparison to traditional transactions.
Blockchain enables a paradigm shift for international trade supply chains
Blockchain technology enables a paradigm shift in foreign trade supply chains by increasing security, speed, and operational efficiency, notes Şahismail Şimşek, İşbank Deputy Chief Executive:
"Now, with this pilot transaction using blockchain technology, we are starting a reliable and easier period based on matching data in foreign trade."
"After having processed various Marco Polo Payment Commitment pilot transactions last year, we are now very happy to have piloted with İşbank an advanced pre-live version of the platform. We ensured the technical performance and validated the workflow with our corporates to pave the way to production," adds Enno-Burghard Weitzel, Head of Trade Product Management at Commerzbank.
Getting on the radar of many global crypto exchanges such as Binance and Huobi due to its "crypto-friendly" regulations, Turkey is also known for its blockchain efforts. In September 2019, the Turkish government has announced plans to establish a national blockchain infrastructure. Since then, the country set the end of 2020 as the deadline for a Digital Lira, the country's national central bank digital currency.
[ad_2]