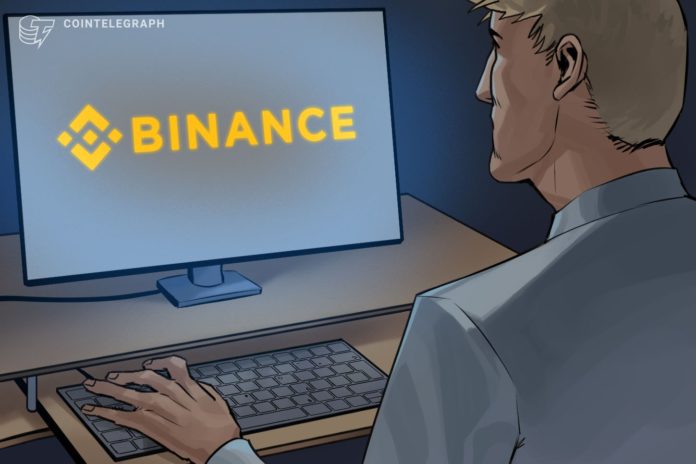 [ad_1]

Binance, the world's largest cryptocurrency exchange and owner of crypto pricing website CoinMarketCap, is getting closer to one of the most crypto-sceptical jurisdictions in the world, China. After leaving the country amid a nation-wide crypto ban in 2017, Binance has now officially registered a Chinese domain.
Binance.cn, Binance's new Chinese domain, has been registered with China's Ministry of Industry and Information Technology (MIIT). According to public data by the MIIT, the new domain was approved by the state authority in early April 2020.
Binance.cn domain details on the MIIT. Source: MIIT
"Let's focus on education and technology first"
Specializing in providing crypto trading services, Binance platform is trading massive amounts of cryptocurrencies like Bitcoin (BTC). As of press time, Binance's daily trading volume accounts for more than $6 billion, according to data from Coin360. However, Binance's new Chinese domain will not be about crypto on its initial stage, the firm's CEO Changpeng Zhao, or CZ, says.
In a May19 tweet, CZ outlined that the main purpose of Binance's new Chinese website would be education and technology. Binance CEO wrote:
"One step at a time. Let's focus on education and technology first."
CZ's tweet came in reply to Dovey Wan, co-founder of Primitive Ventures, who suggested that Binance.cn website would be mainly dedicated for blockchain-related content like tech development, research and consulting, Binance Chain, and others. On the main page, the new website outlines "Binance China" as "the world's leading blockchain ecosystem establisher.
Binance.cn comes in line with China's "blockchain, not Bitcoin" strategy
Binance's new Chinese website fits perfectly into China's overall "blockchain, not Bitcoin" strategy. Since China's President Xi Jinping urged the country to speed up its blockchain adoption in October 2019, the state authorities have been explicit in emphasizing that the endorsement does not apply to cryptos like Bitcoin. As such, a local court ruled that Bitcoin cannot be protected by Chinese law on May 13.
Binance inching closer to China
The world's biggest crypto exchange has been progressing smoothly in inching closer to China. On March 30, Binance's educational wing, Binance Academy, launched a blockchain research institute in Shanghai. The exchange was also reportedly looking to set up an office in Beijing in late 2019.
Apparently, there are some other Binance-related entities in China already. According to a May 18 report by local industry publication ChainNews, Binance.cn domain registrant, Junxi He, has two other companies registered under his name. All three companies purportedly sound similar to the word Binance.


[ad_2]