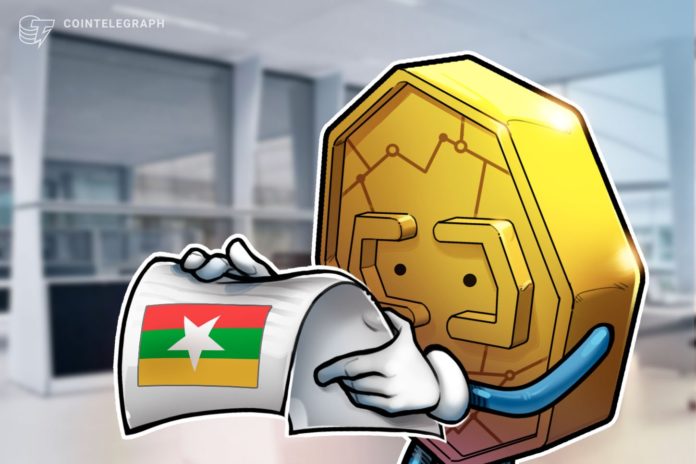 [ad_1]
The Central Bank of Myanmar (CBM) announced that it does not recognize cryptocurrencies as an official currency and anyone caught trading digital assets can be imprisoned or fined.
But local crypto enthusiasts dispute whether the pronouncements have any force in law. 
Reported by the Myanmar Times, the country's central bank issued an announcement on May 15 stating that financial institutions are not allowed to accept or facilitate transactions using digital currencies. 
The bank referenced cryptocurrencies including Bitcoin (BTC), Litecoin (LTC), Ethereum (ETH) and Perfect Money (PM) being traded from personal Facebook profiles as subject to regulations enforced by the CBM. Though the announcement did not mention specific consequences, the bank said trading in such assets could result in years in prison or hefty fines.
No power to enforce
However, those involved in crypto trading locally seem far from deterred by the announcement. U Nyein Chan Soe Win, Chief Executive Officer (CEO) of platform Get Myanmar, said:
The CBM has not prohibited the use of cryptocurrencies under the law. It has just issued an announcement. As there is no official law, it can't be said that trading in digital currencies is illegal.  
This is not the first time Myanmar's central bank has attempted to stymie crypto trading in the country. Cointelegraph reported last year that the CMB urged consumers to stop trading cryptocurrencies amid fears that inexperienced users could lose money. 
Though the bank is attempting to send the message that cryptocurrencies are unauthorized in Myanmar, it does not appear to have mechanisms or a legal framework in place to regulate or block their use.
[ad_2]