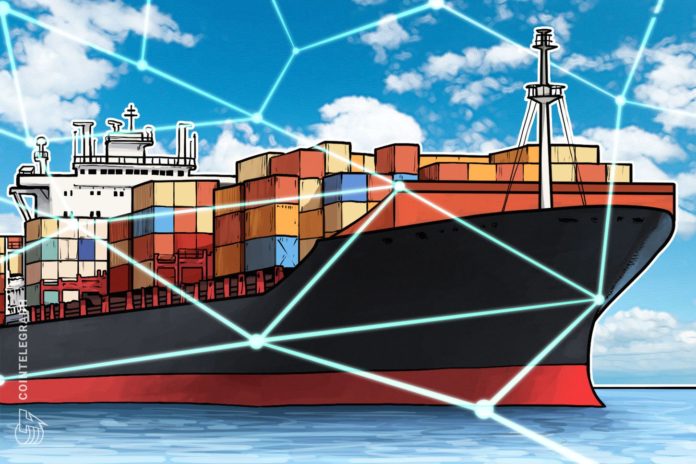 [ad_1]
The Norwegian-based producer of farmed-salmon, Kvarøy Arctic, has become the latest firm to join IBM's Food Trust — the tech giant's blockchain-based supply chain solution for the food industry. 
Kvarøy Arctic is a supplier for numerous restaurants and Whole Foods retailers in the United States and Canada, and will now utilize blockchain technology to provide detailed information on the origin of its produce to restaurants and consumers. 
Raj Rao, IBM Food Trust's general manager, described the partnership as "promoting transparency and sustainability in the seafood supply chains". 
Blockchain boosts transparency
Information regarding the origin of salmon farmed by Kvarøy Arctic will be accessible to corporate buyers and consumers through QR codes. 
Customers will be able to access comprehensive information and images detailing the conditions under which the salmon was produced, including the population and density of the habitats in which the salmon were raised, their age, date of harvest, and information concerning the supply route taken from farm to supermarket.
The salmon producer is also working with its feed supplier BioMar to also provide its supply chain data to the project.
Premium foods attract premium fraud
Kvarøy Arctic reports a dramatic increase in demand for fresh seafood in the United States over the last three months, with the producer making shipments at twice the anticipated volume. 
IBM Food Trust representative Espen Braathe told Forbes that premium foods attract a higher number of instances of fraud than other consumable products, stating: "When there is a premium price in food, the premium for fraud grows."
A study published by environmental nonprofit Oceana found that one-third of all seafood products are mislabeled in the United States, resulting in consumers often paying premium prices for substandard produce.
"Blockchain is the future when it comes to ending fraud in the seafood industry," said Kvarøy Arctic CEO Alf-Gøran Knutsen. "The technology tracks a level of detail that helps us reduce food waste so we can feed more people in the world."
[ad_2]