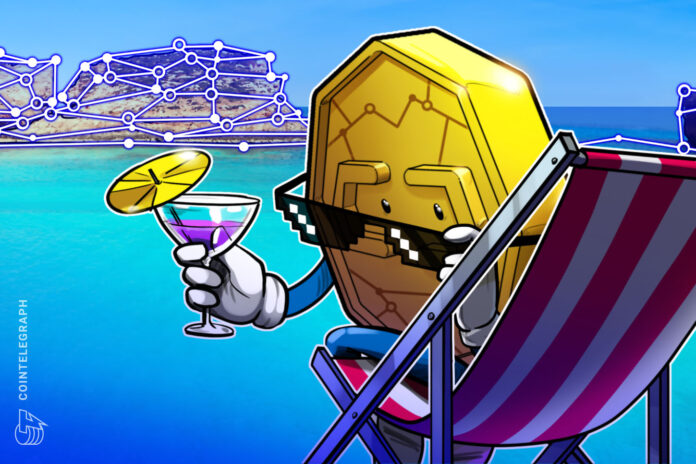 [ad_1]
The Maltese government is continuing to break away from its once-prominent blockchain agenda, as it intends to take a more holistic approach toward digital economy development.
In a recent interview with Cointelegraph, Kearon Bruno, chairman of Digital Economy Think Tank, an advisory body tasked with diversifying and consolidating Malta's economic portfolio, said: 
"We're moving away from [being a] blockchain island, and more towards a digital island because we believe more in this holistic vision that includes all aspects and technological components".
According to Bruno, Malta now favors an "overarching vision" for its digital economy strategy. The think tank, which was formed in June 2020, includes representatives from gaming, financial services, and information sectors, among others. 
Back in September 2018, Malta's then-Prime Minister Joseph Muscat presented his country as a "blockchain island" at the United Nations General Assembly. As observed by Cointelegraph, the official rhetoric is becoming less blockchain-focused, while Muscat himself had to step down due to a local political crisis at the end of 2019, prompting a cabinet reshuffle.
Beverly Tonna, another member of the think tank, noted how the Malta Financial Services Authority set up a regulatory sandbox for fintech firms earlier this week as an example of the new holistic approach. She elaborated:
"The aim is to make Malta more attractive for startups. When you're operating within a sandbox environment there's more room for tailor-made approaches […] So yes, we're moving away from just crypto and blockchain, and are looking for fintech operators now". 
However, Tonna noted that Malta is "not shifting away from what we had done before" and is "still very much active within the Virtual Financial Assets space". 
Failure to maintain a regulatory framework prompts crypto players to leave the island
The MFSA has yet to issue any licenses under the country's regulatory framework for cryptocurrencies, namely the Virtual Financial Assets act, which was originally introduced in Summer 2018. 
The regulatory sluggishness has prompted some crypto businesses to leave the island, apparently including Binance, who enjoyed a close relationship with the local government and even held a private event at the official residence of the President of Malta.
Earlier this year, the top crypto exchange was called out by the local watchdog, which issued a statement saying that the platform "is not authorized by the MFSA to operate in the crypto currency sphere," to which its CEO Changpeng Zhao said that Binance "is not headquartered or operated in Malta."
At the time, Malta's Junior Minister for Financial Services and Digital Economy, Bartolo Clayton told Cointelegraph that the MFSA's statement regarding Binance did not "mean that the Government has in some way or another introduced a harsher or more stringent stance towards cryptos, but merely an authority stating facts." 
"On the contrary, the Government of Malta is committed to consolidate blockchain together with other niche sectors," he added.


[ad_2]