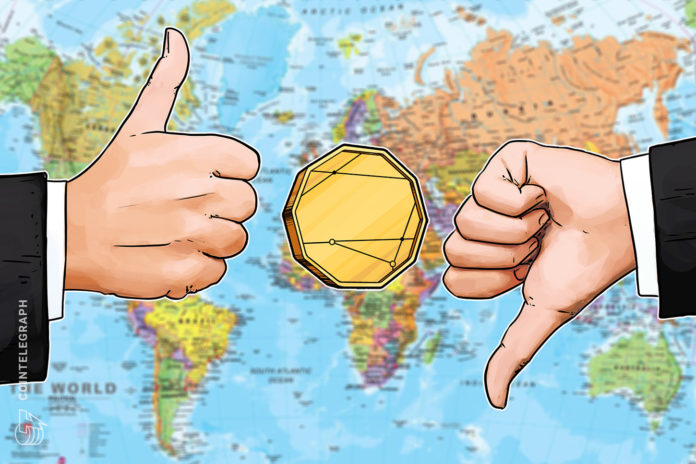 [ad_1]
On June 11, South Korean experts stated through local media that cryptocurrencies are a "poor choice" of safe-haven assets during the COVID-19 pandemic.
According to The Scoop, Professor Hong Ki-hoon of Hongik University stated that crypto-assets like Bitcoin (BTC) should not be considered as "safe-haven assets," at the level of Gold, dollars, or even the U.S. Treasury bonds. He does not deny, however, that volatility in the financial markets is causing more money to accumulate in the crypto market.
Cryptos are not safe from the Pandemic
Hong, from the Business Administration department of Hongik University, says:
"To be a safe-haven, two conditions must be met. First, the volatility of the asset's value must be low, and second, when market volatility is expected to increase, the value should rise. Therefore, cryptos do not meet with the conditions."
The professor argues the following regarding the reasons behind the increase in crypto volume during the coronavirus outbreak:
"The reason for the increase in the volume after the markets crashed was that the spirit of investing in higher volatility worked to compensate for the depreciated asset value."
Concerns towards lack of regulation in South Korea
The article also raised concerns regarding "market manipulation". It states that the crypto environment is not sufficiently regulated within the country. They believe the market's current popularity does not alleviate the concerns of investors who hesitate in buying cryptocurrencies.
On the other hand, an anonymous investment expert quoted by The Scoop revealed:
"Individual investors are often unable to manage the risks of stocks properly, but it is virtually impossible to gauge the risk factors of cryptocurrencies. You have to understand before investing fully."
South Korea's Ministry of Economy and Finance said on May 27 that they are preparing to amend the nation's Income Tax Law — a move which could affect crypto profitability within the country.
[ad_2]