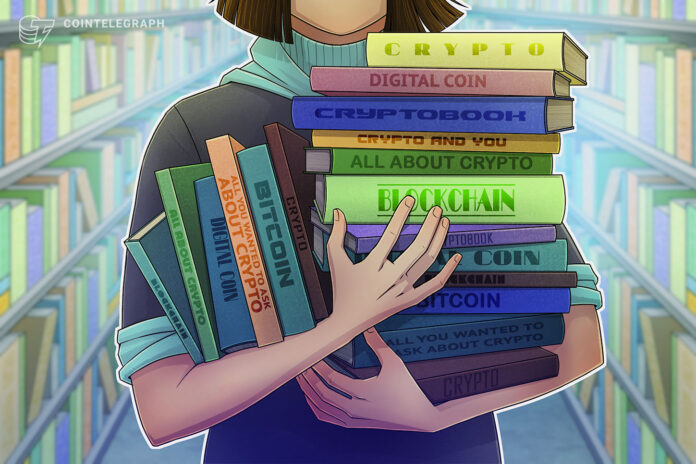 [ad_1]
Growing With Blockchain: From Disruptive Potential to Operational Reality, as its title suggests, is about blockchain. Specifically, it is about turning the disruptive potential of blockchain into an operational reality, in order to help your business grow.
It is aimed squarely at decision makers, particularly those who may already be considering the possibilities of blockchain technology for their company.
It comprises 19 short essays (and a foreword), written by 18 of the leading blockchain performers. It should be noted that this book is written from a U.K. perspective, although a few chapters focus on subjects that are U.K. specific.
Each chapter looks at a particular aspect of blockchain technology and how it can be utilized by businesses.
Although the book is "blockchain, not Bitcoin," it does look at payments as an application of blockchain. In his chapter, PayDock Founder Robert Lincolne suggests that the recent coronavirus lockdowns could have made blockchain more important for payments than ever.
Other topics include blockchain's applications and their ramifications in fields as diverse as supply chain and intellectual property, the legal implications of working with blockchain, and how to get on board.
Authors have been drawn from across the industry, representing tech giants like IBM and Dell, along with smaller startups like Blockchain Rookies and Digital Catapult.
As a book… it grew on me.
At first, I wasn't entirely convinced. Although the mix of authors covered different aspects of blockchain, there was understandably some overlap, leading to repetition.
There was also an occasional inconsistency of tone, where a chapter aimed at the layman might be followed by one which got quite technical. As I read the initial portion of the book, it didn't feel like it was quite flowing from one topic to the next.
So I wondered if perhaps this wasn't a book to be read cover to cover but one to cherry-pick your way through on your journey to blockchain enlightenment. And this book would work very well as something to dip into when necessary to learn about the varying aspects of blockchain implementation.
However, at this point, it seemed better to persevere straight onwards and am very glad I did. The later chapters flow so well from one topic to the next that I found myself thinking of ways to implement blockchain technology into my own (non-existent) business.
When I got to the last two chapters, which looks at how to tell whether a blockchain project is right for your business and how to go about initiating one, I was coming up with ridiculous ideas for businesses just so I could then implement blockchain technologies.
I felt that perhaps something like that might have been useful at the start of the book, as the barrage of information presented in the first few chapters could be quite overwhelming for some readers. However, it did round off the topic very nicely in a way that was easily accessible.
If you are the target audience for this book, then it comes heartily recommended. And if you just want to go deeper into the rabbit hole that is blockchain technology and its (current) possibilities, then this is a comprehensive read.
Cointelegraph readers can also get a 25% discount on the book, courtesy of PayDock. Simply use the discount code "25off-blockchain" to get £3.50 ($4.30) off the price at the following link.
The views, thoughts and opinions expressed here are the author's alone and do not necessarily reflect or represent the views and opinions of Cointelegraph.
[ad_2]