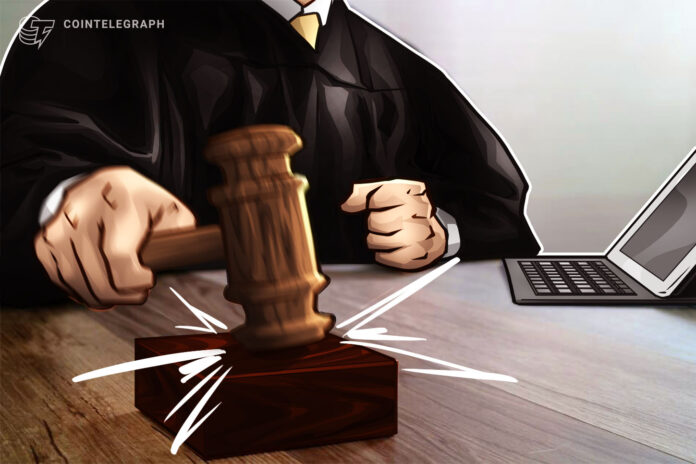 [ad_1]
A Russian national behind the cybercriminal enterprise Infraud Organization has pleaded guilty on June 26 to racketeering conspiracy, due to his role as a co-founder and admin of the dark web-based carding portal which generated profits over $568 million.
According to the announcement made by the U.S. Department of Justice, or DOJ, 33-year-old Sergey Medvedev, also known under the pseudonyms "Stells," "segmed," and "serjbear," claimed responsibility for his role in the organization created in October 2010 by a Ukraine national, Svyatoslav Bondarenko.
Medvedev pleaded guilty before U.S. District Court Judge James C. Mahan in the District of Nevada.
What is RICO?
The Racketeer Influenced and Corrupt Organizations Act, or RICO, provides robust criminal penalties for persons who engage in a "pattern of racketeering activity" or "collection of an unlawful debt" and who have a specified relationship to an "enterprise" that affects interstate or foreign commerce.
The DOJ accuses the Infraud Organization of being the "premier destination" for people who want to buy retail items with counterfeit or stolen credit card information, whose transactions were made via cryptocurrencies.
Escrow service provided to facilitate illegal crypto transactions
The cybercriminal cartel also promoted the selling of malware, banking information, and illegal goods.
It provided an escrow service to facilitate illicit digital currency transactions among its members and employed screening protocols that purported to ensure only high-quality vendors were permitted to advertise to members.
The latest figures revealed by the authorities' investigation assure that the Infraud Organization had around 10,901 registered members.
During its seven-year tenure, the group inflicted approximately $2.2 billion in intended losses, and more than $568 million in actual damages, on a wide swath of financial institutions, merchants, and private individuals, DOJ said.
Medvedev was arrested in 2018 in Bangkok, Thailand, with over 100,000 Bitcoin (BTC), worth $822 million at the time. In the same year, U.S. authorities indicted 36 individuals for allegedly held roles in the cybercriminal enterprise.
Another Russian national involved in an ongoing cybercriminal case in the U.S.
In a non-related case, a Russian hacker was sentenced to nine years in prison by a U.S. court on June 26. The hacker, Aleksei Burkov, was accused of running a website called "Cardplanet" which sold payment card information as well.
He was previously considered to be of personal interest by Russian President, Vladimir Putin.
[ad_2]