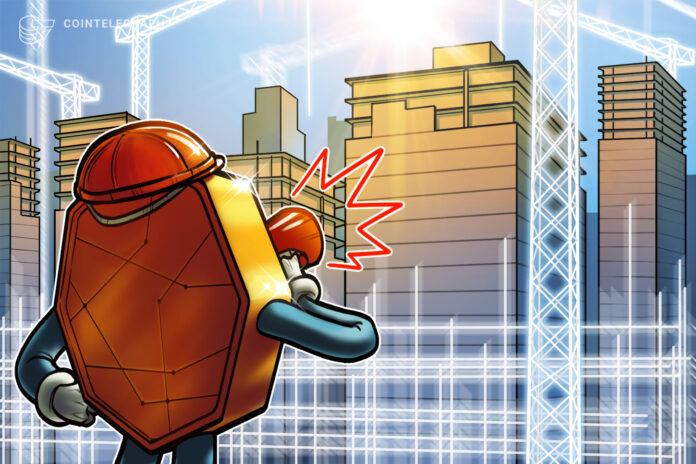 [ad_1]
Blockchain firm Quarkchain has announced a partnership with the ecological department of Northeastern Chinese province Shanxi.
Quarkchain and the Shanxi province will jointly develop an environmental governance platform on blockchain (EGPB). This platform will be used by the local administration for construction resource management and trading. 
Quarkchain stated that, while limited construction materials are mostly located in a specific area, they are widely distributed to many places, creating the need for a management system that can better supervise the development and use of those resources.
EGPB will be used for tracking resources along their supply chain. The network's node operators will be responsible for market supervision.
Node operators will include the core participants in the sand mining, transport, trade and other industry insiders. Government departments will also share information and supervise resource exploitation and transportation. 
A Shanxi representative said, "Currently, QuarkChain's EGPB solution has already been officially put into some pilot areas. Next step, it will be expanded to more cities and more types of resources."
EGPB aims to provide a planned system that uses a blockchain with sharding to ensure scalability and allows for network customization. 
Quarkchain CEO Qi Zhou told Cointelegraph, "The reason why we stood out from many advanced blockchain technology suppliers is firstly due to our solution's flexibility. QuarkChain's heterogeneous multi-chain technology, also known as heterogeneous sharding, allows multiple chains on one system, and each chain can be different."
Blockchain technology is being widely applied to track supply chains globally. Tracking data that cannot be modified makes it much harder to inject counterfeit products or steal goods.
Earlier this month, an announcement revealed that Afghanistan's healthcare ministry and several local pharmaceutical companies will use a blockchain to combat counterfeit drugs. A recent report also suggests that $300 billion worth of food will be tracked on-chain by 2027.
[ad_2]