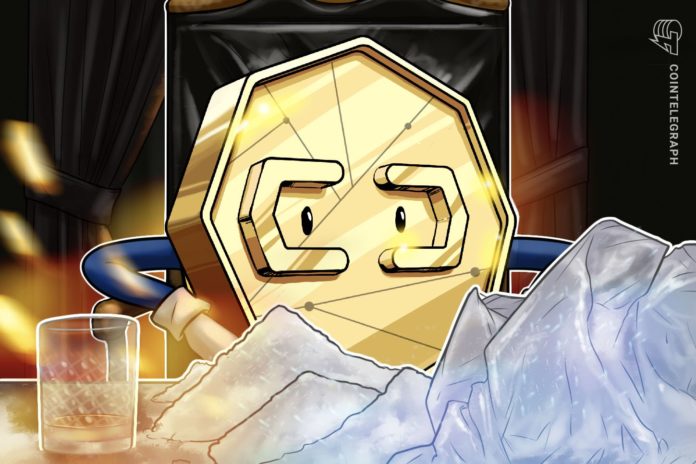 [ad_1]
The Leicester Crown Court ordered the seizure of over £1.8 million ($2.29 million) on June 8 from a UK individual who operated a multi-billion crypto drug empire from the attic of his home.
According to the Harborough Mail, Paul Johnson, 32, a former KFC employee, ran a darknet marketplace from his semi-detached house in Leicestershire. Johnson was also sentenced to eight years in prison in February.
Illegal operations hidden behind a bogus tea-trading business
A business studies graduate, Johnson posed as a tea trader as a cover for his international drug exchange.
The authorities detailed that Johnson imported and sold over 400 lbs of heroin, cocaine, LSD, cannabis, and ketamine. All of the store's purchases were made in Bitcoin (BTC).
Local media quoted Judge Martin Hurst, who said the drug dealer generated total revenue of approximately £2,183,304 ($2.77 million), although they only managed to confiscate £1,837,601 ($2.29 million).
Johnson will have to forfeit the total within three months, as well as other assets including a £20,000 ($25,454) Range Rover and a £30,300 ($38,560) Nissan Juke, which will be up for sale.
Drugs found inside Johnson's property
The former KFC worker was indicted for possession of class A and B drugs, possession with intent to supply class A drugs, improper importation of goods to the UK, and five counts of money laundering.
Johnson's ex-wife, Lia Taylor-Walton, was sentenced to two years in prison, suspended for two years, due to her complicity with the online drug empire. She was also accused of acquiring property with illicit money.
Law enforcement seized drugs on Johnson's property, including MDMA tablets, LSD, heroin, and ketamine, as well as paraphernalia.
Cointelegraph reported a study from Crystal Blockchain Analytics on May 19, which revealed that the total USD value of Bitcoin transferred on the dark web rose by 65% ​​in Q1 2020, despite a decline in transactions during the same period in 2019.
[ad_2]