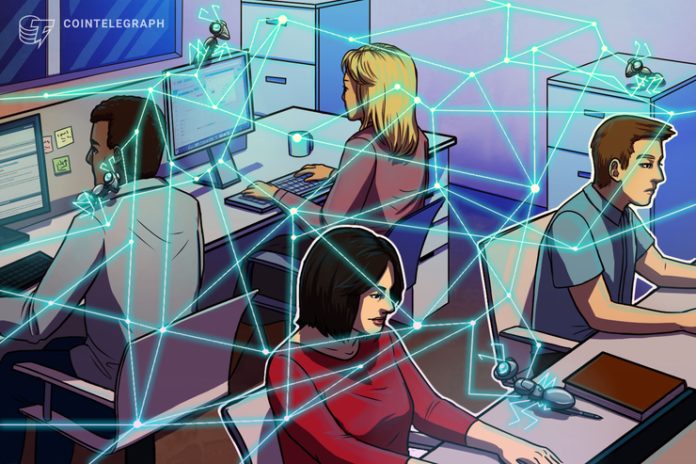 [ad_1]
A contributor of major Ethereum browser extension Metamask has reported that the MetaMask team is "totally overwhelmed" and not being prioritized by its parent company ConsenSys.
In a Dec. 25 Reddit post, Reddit user lazaridiscom3 alleges that the MetaMask team is not getting the support it needs from ConsenSys, and, consequently, the whole team of 24 employees is overwhelmed.
Redditor says the Ethereum's "critical value-moving piece" isn't decentralized
The post, titled "Help MetaMask out of its Activity-Trap," goes on to say that the MetaMask team has a number of unsolved issues and its inner workflow structure is neither transparent nor decentralized. The post reads:
"One cannot follow development via the public issue-tracker, simply because the team uses an internal tracker and internal 'meetings.' This is not transparent. This is not decentralized. MetaMask is a critical value-moving piece of Ethereum. It is written in JavaScript, nearly completely untyped. The code is of low quality, full of technical debt (both, in terms of code and architecture)."
User Lazardiscom told Cointelegraph that he is participating in the project as a contributor, citing his Lazardiscom account on GitHub. As part of suggested solutions to existing problems, the contributor urged that the MetaMask team needs to fully migrate over TypeScript immediately.
Lazardiscom further suggested that ConsenSys needs to implement "stricter evaluation of its 'Spokes,' a strict and binding set of rules for public projects." The developer also argued that ConsenSys' software project — referred to as Gitcoin — "needs to be far more uncontrolled, and needs to become attractive."
MetaMask team allegedly has hierarchical structure despite Lubin's claims
In the post, Lazardiscom specifically criticized the structural issues in the MetaMask team. According to the post, MetaMask actually maintains team leads despite Joe Lubin, ConsenSys founder and co-founder of Ethereum, trying to "convince everyone" that ConsenSys is a non-hierarchical company.
Specifically, the post mentions MetaMask's employee Daniel Finlay as one of the leads who is "totally overwhelmed." According Finlay's LinkedIn page, he currently serves as lead developer on MetaMask at ConsenSys, with his primary responsibilities focused on the browser extension. Cointelegraph contacted Finlay regarding the issue but had yet to receive a response as of press time.
Additionally, the post also mentions "super-low bounties," noting that some of those bounties equate to less than $1 per hour, after calculating how much time the tasks take.
In October, Lubin announced a goal to grow the number of developers on the Ethereum blockchain to as many as one million in 2020. Dubbed OneMillionDevs.com, the initiative was announced by Lubin at a major Ethereum-focused conference Devcon in October 2019. According to Lubin, there are 30 million software developers worldwide, while only a few tens of thousands are blockchain developers, the majority of whom are involved in Ethereum.
Meanwhile, another Ethereum co-founder, Vitalik Buterin, has recently triggered a wave of argument over decentralization in crypto on Twitter. Previously, Buterin argued that centralized crypto exchanges are poised to "burn in hell."


[ad_2]