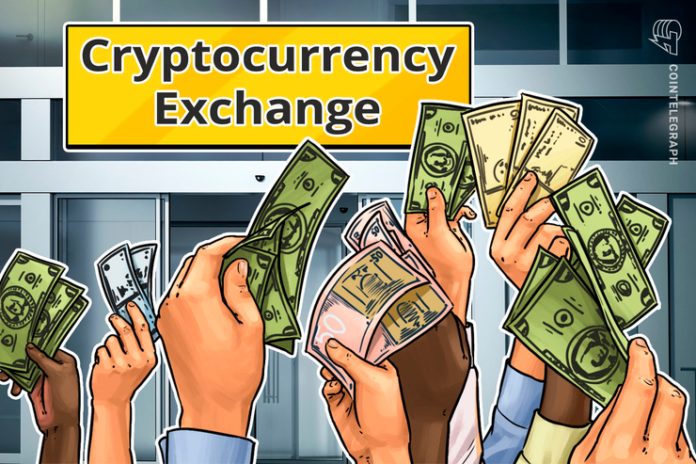 [ad_1]
Malta-based cryptocurrency exchange OKEx has launched Bitcoin (BTC) options trading for a select group of traders ahead of a public launch in January 2020.
In a press release shared with Cointelegraph on Dec. 26, the exchange — currently ranked third-largest by daily trading volume globally — has indicated that the new contract will be settled daily in Bitcoin (BTC).
Diversifying hedging strategies for crypto traders
As a popular derivative that enables traders to hedge against asset price swings in either direction, an options contract provides the chance to purchase either a right to buy (a call option) or sell (a put option) a given asset at a specified "strike price." This strike price is determined on or before the contract's expiration date.
According to OKEx, its Bitcoin options contract will be based on the Black-Scholes pricing model — a valuation algorithm that has been the basis for the pricing model of options on traditional assets since the early 1970s. The contract will use real-time data and is purportedly being introduced as part of a revamp of the platform's entire trading infrastructure.
The introduction of options alongside existing margin trading, futures and perpetual swaps markets will diversify the trading and hedging strategies available to OKEx users, the exchange claims. In a statement, Lennix Lai, financial market director of OKEx, said:
"Options are a unique instrument that enables traders to manage, price and hedge the volatility of crypto assets […] to take advantage of more than just market direction. We welcome clients from different segments, especially from our institutional clients, who have shown the fastest-growing demand in derivatives trading, especially on futures and perpetual swaps."
Following its limited initial availability, the new options contract will open to public access on Jan. 9, 2020. 
Exchanges expect solid uptake for crypto-based options
As reported, the Chicago Mercantile Exchange (CME) Group has recently indicated that it expects to see high demand in Asia for its own planned forthcoming Bitcoin options product.
Tim McCourt, CME Group's global head of equity index and alternative investment products, has noted that unlike futures — which give traders a "one-for-one exposure" — options have the advantage of offering either downside protection, or upside exposure at a fraction of the underlying price. 
In November, OKEx launched Bitcoin futures contracts margined with the Tether (USDT) stablecoin, and ostensibly plans to launch similar contracts for other crypto assets, including EOS, Ether (ETH), Litecoin (LTC), Bitcoin Cash (BCH), XRP and Tron (TRX).


[ad_2]