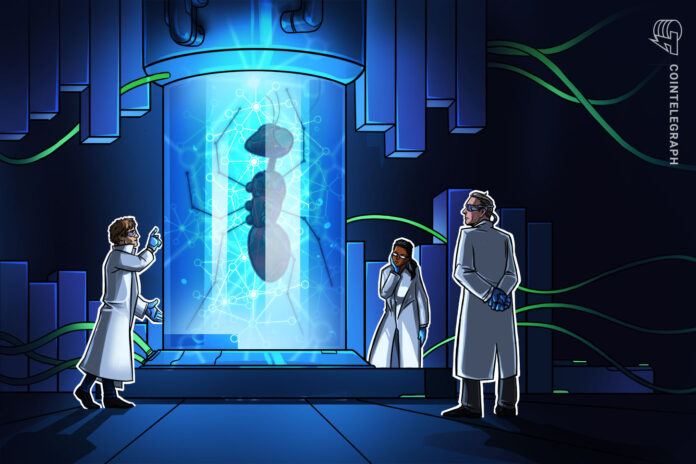 [ad_1]
Three global industry leaders in telecommunications — Spain's Telefónica, Deutsche Telekom, and British provider Vodafone — have jointly finalized a trial blockchain solution for the settlement of roaming discount agreements. 
Developed by blockchain startup Clear, the solution is expected to reduce capital costs for telcos, support faster revenue recognition, and provide more efficient settlement for their inter-company deals and workflows.
Both Telefónica Innovation Ventures and the Telekom Innovation Pool of Deutsche Telekom had participated in a $13 million Series A investment for Clear earlier this year to support the startup in developing its blockchain settlement system.
The finalized trial solution involved a system for automated settlement for roaming data from the three providers for 2019. 
Use of the system enabled Telefónica, Deutsche Telekom and Vodafone to obtain yearly settlement results "within minutes" and to have real-time and multi-party insight into data discrepancies. The providers were also able to update or amend data on the system instantly.
Johannes Opitz — vice president of commercial roaming services at Deutsche Telekom Global Carrier — explained the benefits of using the blockchain solution for an evolving global telecoms infrastructure: 
"Roaming discount agreement reconciliation is a complex, costly process prone to errors […] Using Clear's solution, operators will now have the ability to transact seamlessly with an ecosystem of partners — a crucial ability in the 5G and Edge ecosystem, in which we foresee significant growth of operators' business relationships and business models."  
The three telecom giants are calling on other providers to join the network of users of Clear's solution, with the hope that automated roaming settlement will provide a boost for new business partnerships to support the new services needed for technologies such as 5G, Edge computing and Internet of Things ecosystems.
Clear's co-founder and executive chairman, Eran Haggiag, said that "initiatives from leading industry bodies such as the GSMA [Global System for Mobile Communications] and the GLF [Global Leaders' Forum] are now pushing for industry adoption across multiple use cases."  He noted that the solution can guarantee control, security, and privacy for contract settlement between firms.
The CEO of Vodafone Roaming Services, Sherif Bakir, similarly tied the system to the future roadmap for telecoms infrastructure, noting that:
"With new, more complex technologies like 5G and IoT being introduced, even more radical innovation in roaming will take digitalization to the next level. Vodafone believes blockchain is the solution, and its use will lay the foundation for further sustained innovation. Clear's solution is a solid demonstration of blockchain's benefits."
Blockchain and top telcos
Notably, all three telcos have made inroads into blockchain implementation prior to their turn to the technology for inter-operator roaming agreements.
Teléfonica announced a partnership with the Association of Science and Technology Parks in January to grant around 8,000 firms access to its blockchain. It has also previously partnered with Microsoft and IBM on blockchain applications.
In fall 2019, a subsidiary of Deutsche Telekom launched a German Blockchain Ecosystem for enterprise clients and the telecoms provider has also partnered with South Korea's largest wireless carrier, SK Telecom, on developing a blockchain-based mobile identification solution.
This March, Vodafone announced it was exploring a blockchain-based digital identity platform to help verify its suppliers across its value chains.
[ad_2]