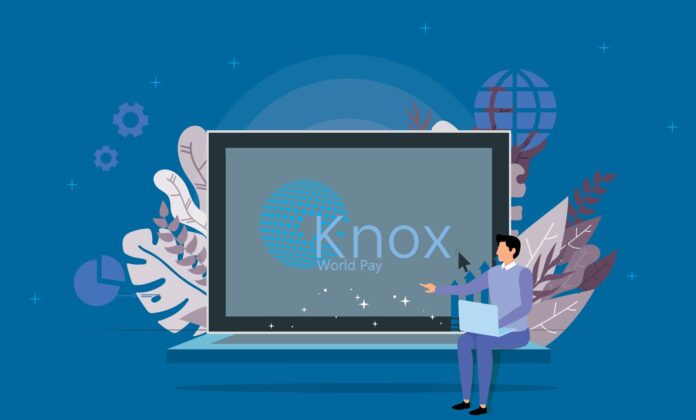 Early this year, smart asset published an article comparing online banking versus traditional banking. The author noted how difficult it was to find a suitable deal for a saving or checking account and the high fees that banks were charging. Some of the highlighted advantages of online banking included increased interest in savings and checking accounts and lower transaction costs. While online banks have the edge over traditional banks, introducing cryptocurrencies into the picture brings a whole new experience.
Since their introduction over a decade ago, digital coins have been making significant positive disruptions in the finance industry. Financial technology companies have taken the lead in introducing new financial possibilities by utilizing digital currencies and their supporting blockchain technology. Apollo Fintech, a financial technology company, prides itself on providing government solutions using its Apollo blockchain technology. The company recently completed one of its latest innovations, Knox World Pay, which will revolutionize cryptocurrency-based mobile banking.
Cryptocurrency Transactions
The introduction of the first cryptocurrency presented a new class of assets that was a bit complex. Many people feared cryptocurrencies since they could not understand blockchain technology's complexity. Further, cryptocurrencies were unregulated and do not exist per se. However, the digital coins have been proving every day to be the best investment coins, and a considerable number of entities are shifting their perception about them.
However, it is noteworthy that the access and use of the coins posed a significant challenge. The coins depend on an online wallet, software, and programs used to store private and public keys that allow users to transact in digital currencies. Individuals interested in the new money must access an internet connection, computers, or smartphones to access the wallets.  They also need to sign up to exchange platforms that are usually business websites that allow users to buy, sell, and trade digital coins. These requirements not only make it difficult to access and use cryptocurrencies but it's also expensive.
According to highspeedinternet.com, the average cost of an internet connection with a speed of up to 100 Mbps is $50 per month. Further, statistics from statistica.com revealed that the average cost of a smartphone in the United States consumer segment could hit $580 in 2020, while the average price of a PC in 2019 was $632. These requirements pose a significant cost barrier to the use of cryptocurrency. Prospective users would need to invest in the internet and devices to use digital coins. Further, a considerable population lacks the knowledge to use digital tools and may need to invest to gain basic computer and internet skills. Therefore, even though the cost of transactions using digital coins is low compared to traditional banking, these requirements make the whole idea more expensive and complex.
Knox World Pay Providing Solutions
Knox World Pay is a cryptocurrency-based mobile banking platform, set to launch soon under Apollo blockchain. Although the platform aims to foster faster cryptocurrency adoption, it will significantly cut the overall cost that has been associated with using digital coins. The platform utilizes alternative technologies to make it easier, faster, and cheaper to transact using digital currencies. Its core is stablecoin-powered, and therefore, it will be the ultimate platform for cryptocurrency investors among other stakeholders.
No Smart Device or the Internet
One of the ways through which Knox World Pay cuts costs, is by eliminating the need to have  smart devices and internet connection. Platform users will enjoy the convenience of alternative technologies, including offline short message service, blockchain-backed bills, coupon codes, and QR codes, among other technologies. Users will be able to complete peer to peer payments, peer to merchants, and international transactions with non-smart devices.
Fast and Easy Digital Coin Ownership
The pre-Knox World Pay era was characterized by expensive procedures for owning a digital coin. Cryptocurrency users had to go through an exchange platform to own digital assets in their wallets. These platforms are usually business websites, with the core of making a profit. As such, users had a fee to pay during exchanges or transfers. Knox World Pay makes everything more manageable by having a global network of agents. These agents will help individuals to onboard the crypto world since they will have cryptocurrency deposits. Owners will also save the cost of exchanging cryptocurrencies to their preferred fiat currency on exchange platforms since the agents will allow them withdrawals in cash.
Faster Transactions
In the business world, every minute counts. Forex traders track changes in the value of their assets, which can vary drastically within minutes. As such, the speed of transactions can significantly affect their ability to make profits. Knox World Pay will provide a cheaper means of transactions and the fastest, the crypto industry has ever had. Users can send coins, including major cryptocurrencies like Bitcoin, in just two seconds.
Final Word
While many platforms have preceded Knox World Pay, none has made things easier and cheaper like Knox World Pay. The platform eliminates much of the costs of using digital payments and presents additional opportunities for users. For instance, anyone using Knox World Pay will be free to sign up and become an agent and have the capacity to create a network of sub-agents. That way, individuals will have an opportunity to develop sustainable businesses for themselves and create employment opportunities for others.  
The platform will also be an additional revenue source for Apollo currency holders as they will receive dividends from Knox World Pay transactions.